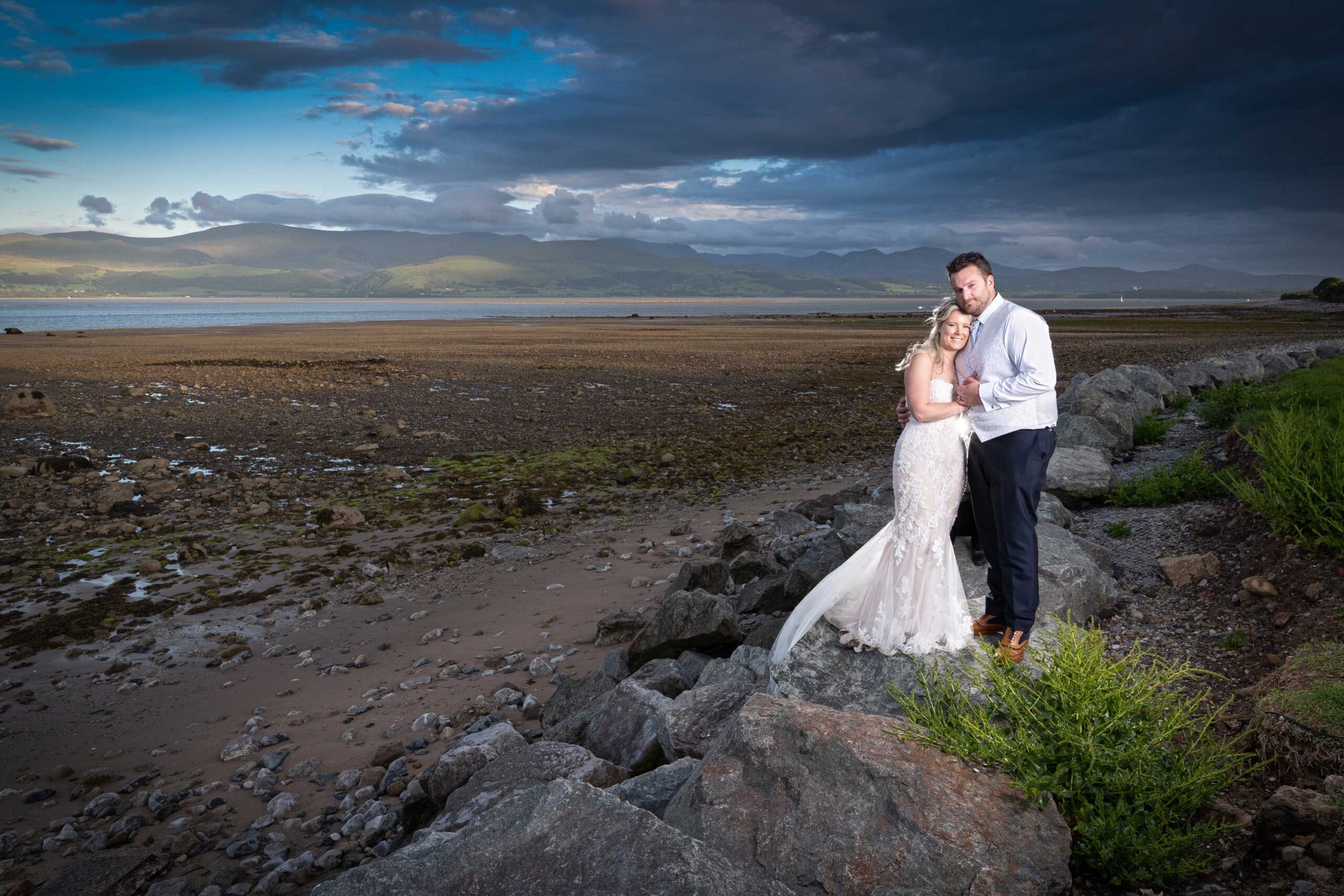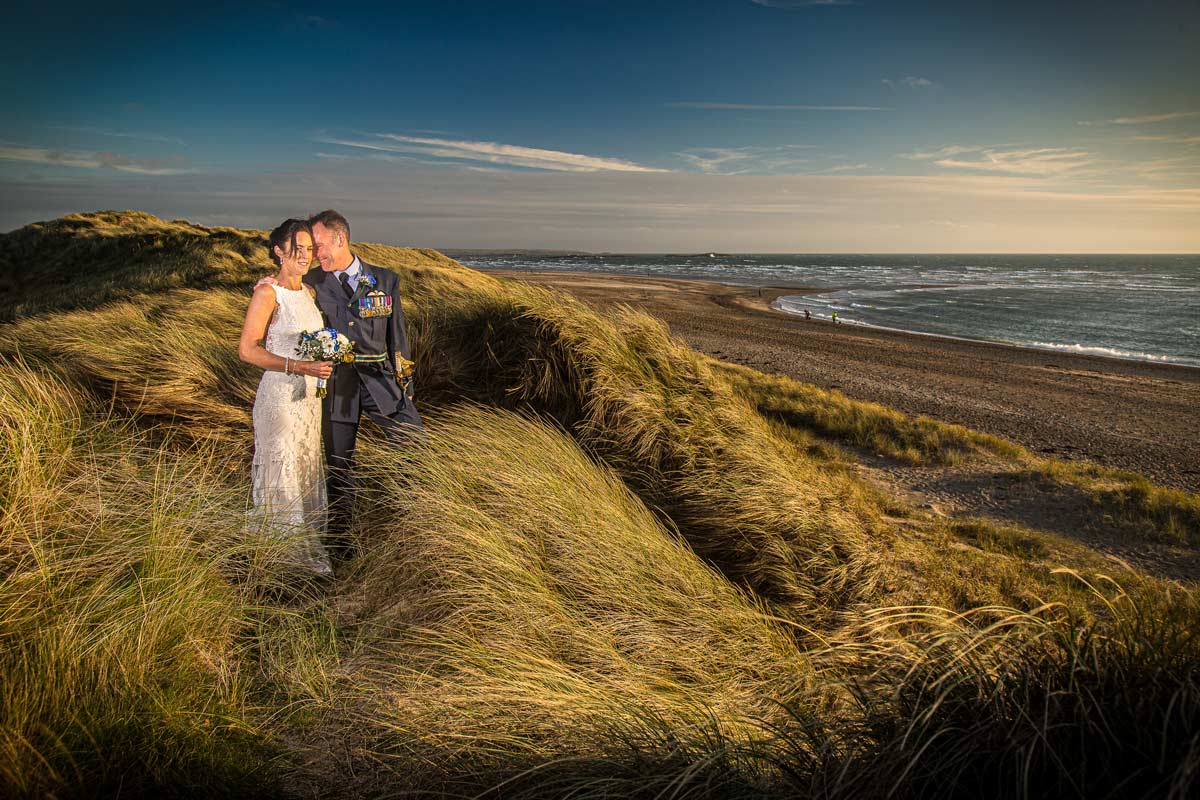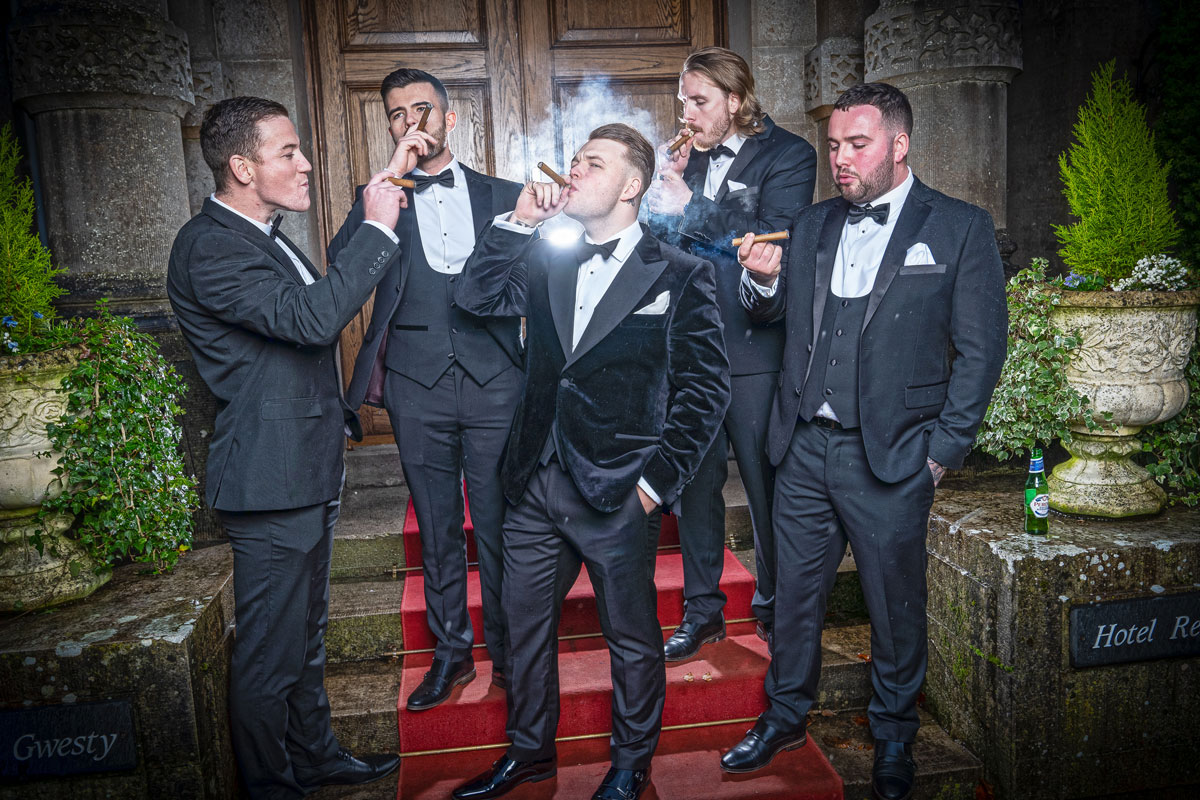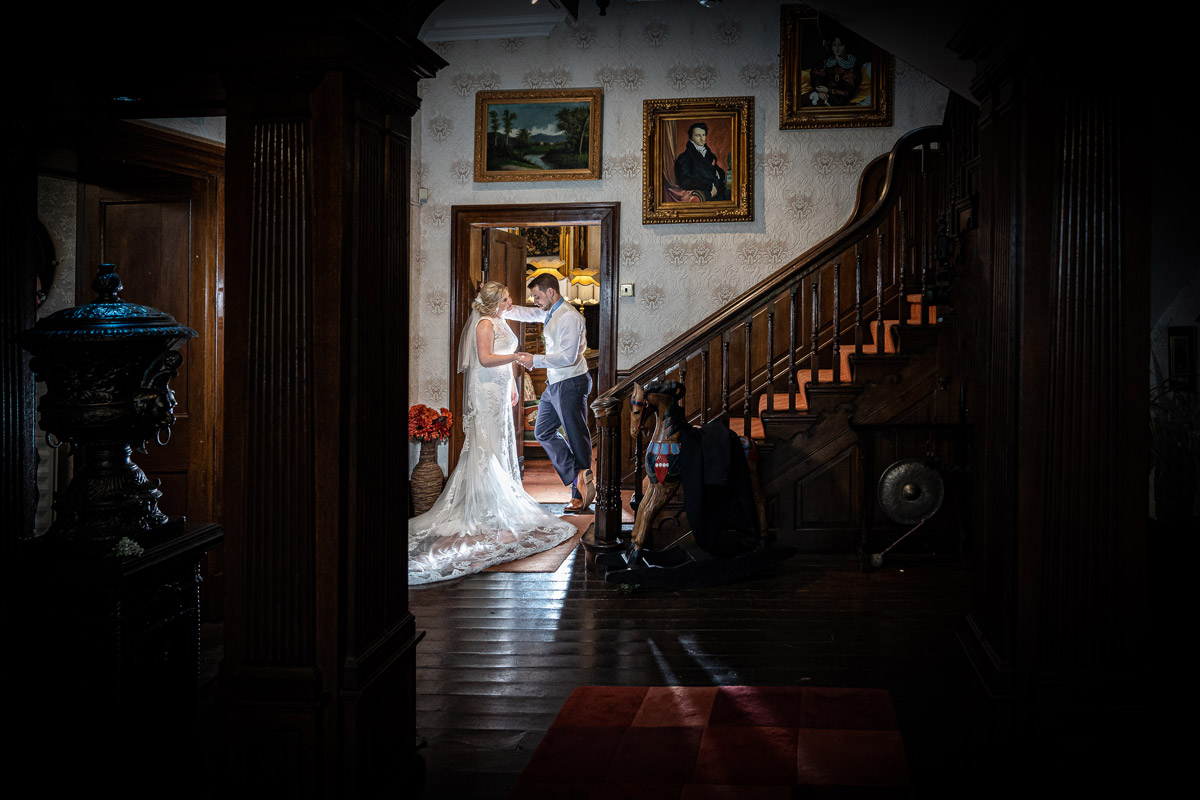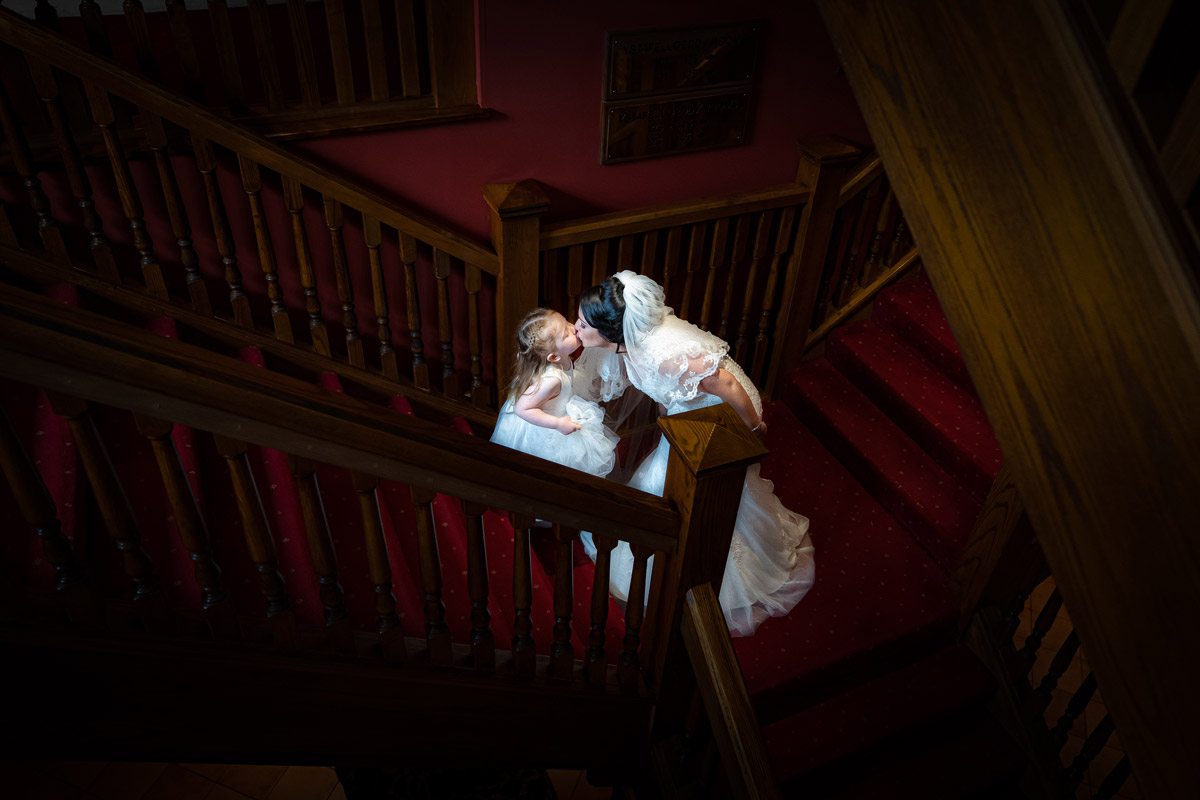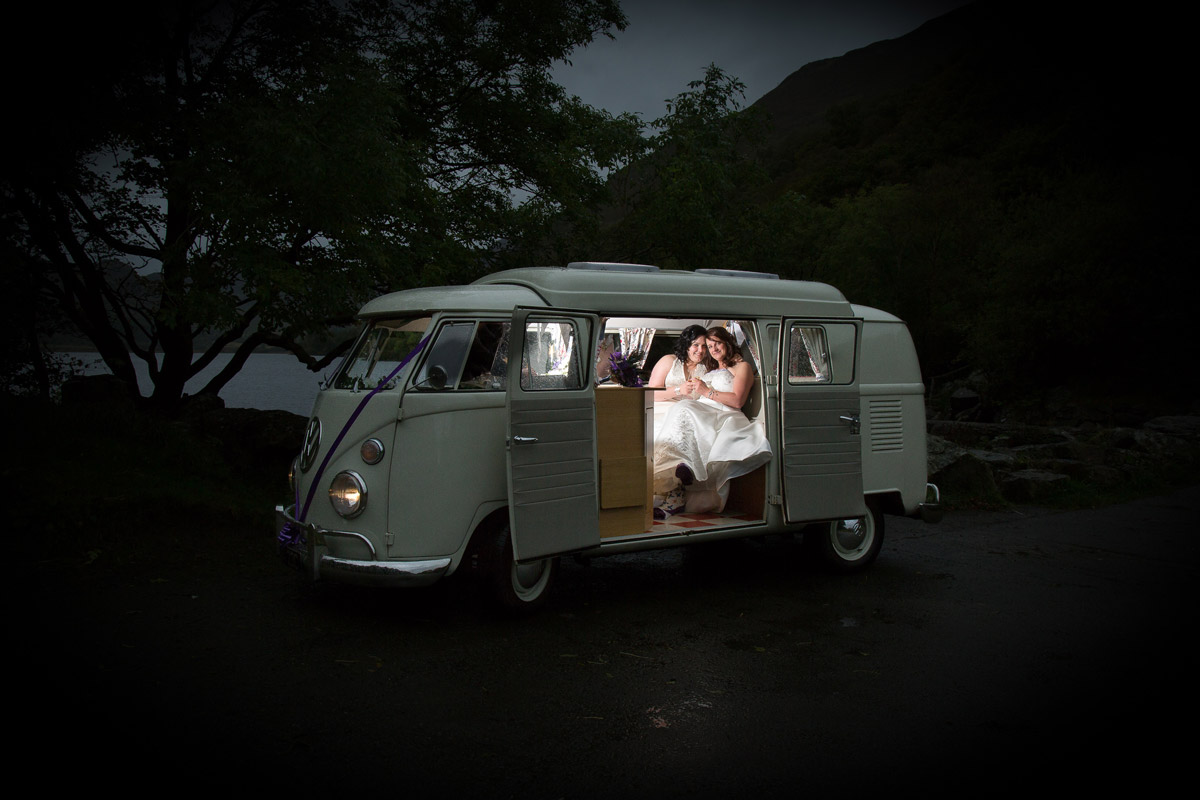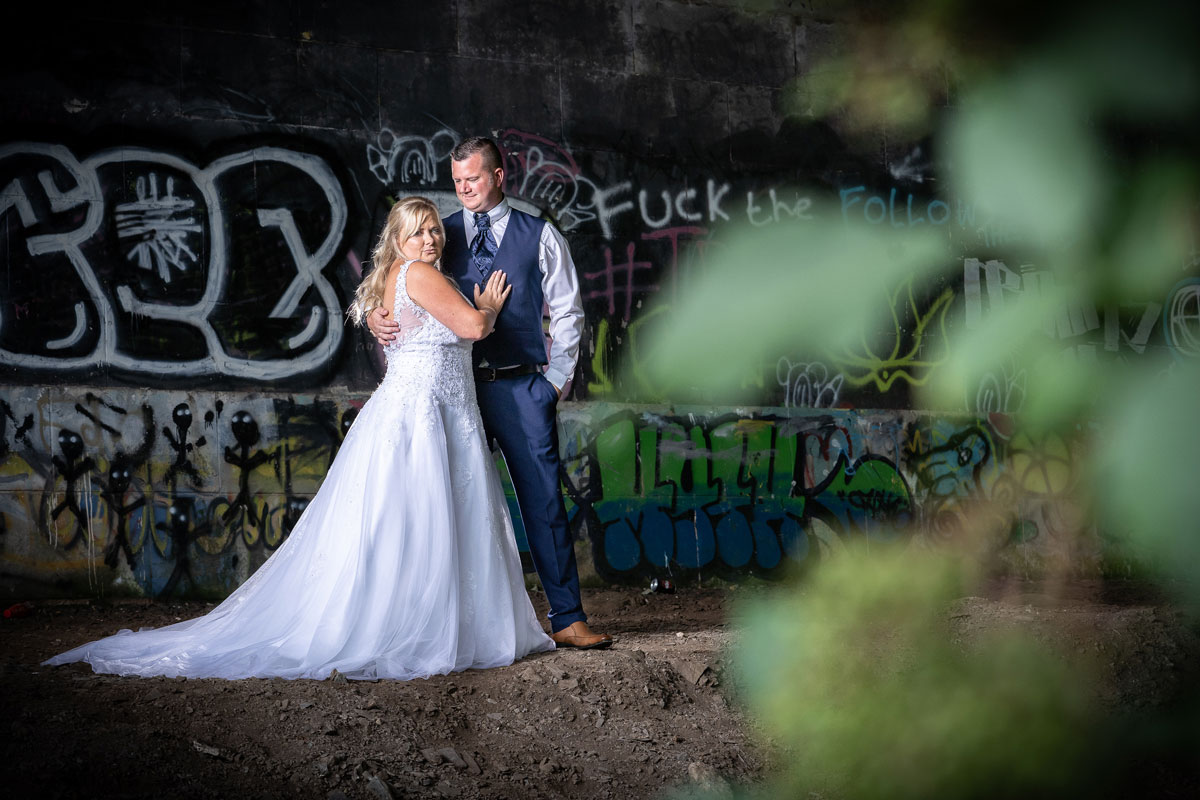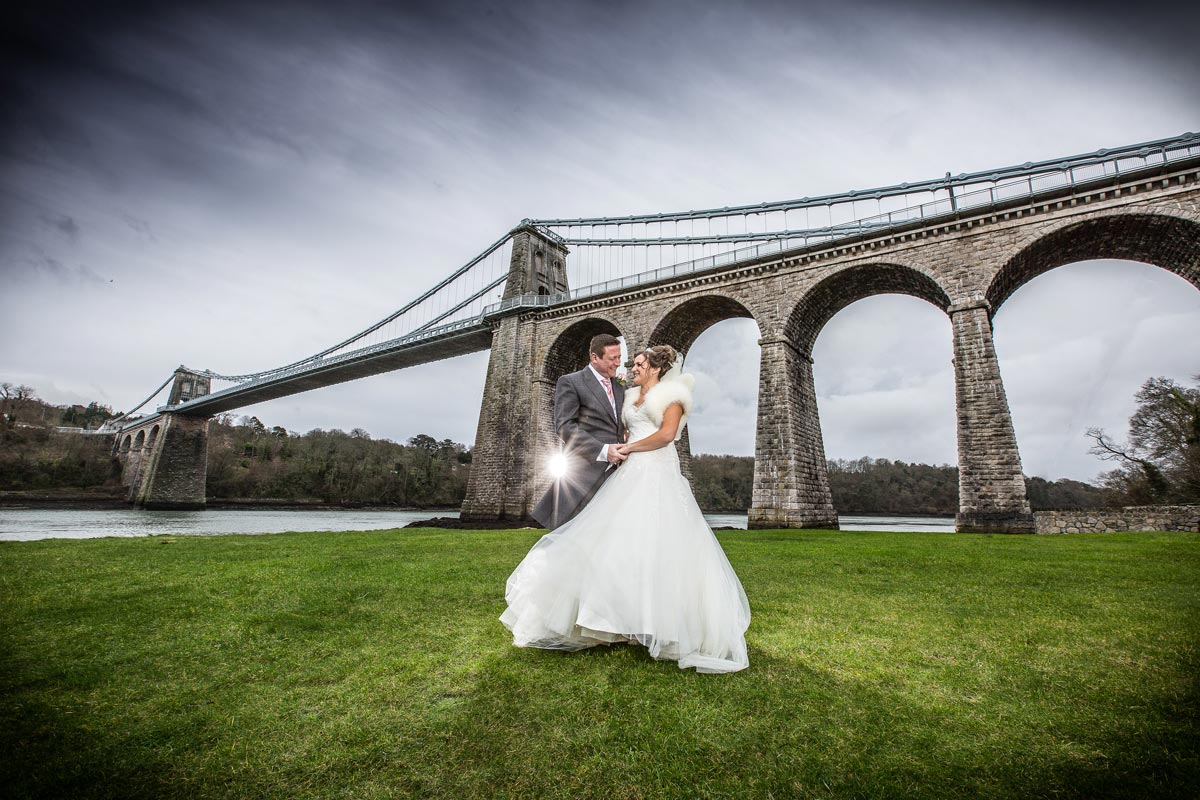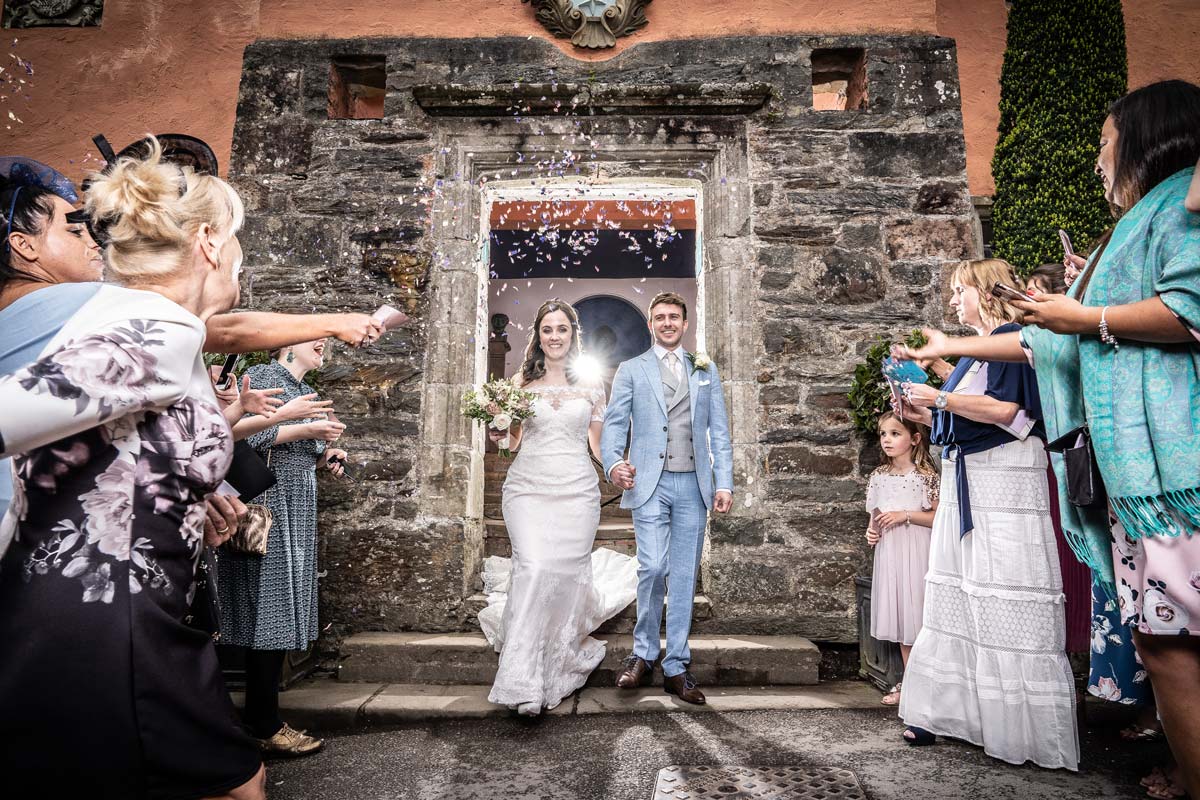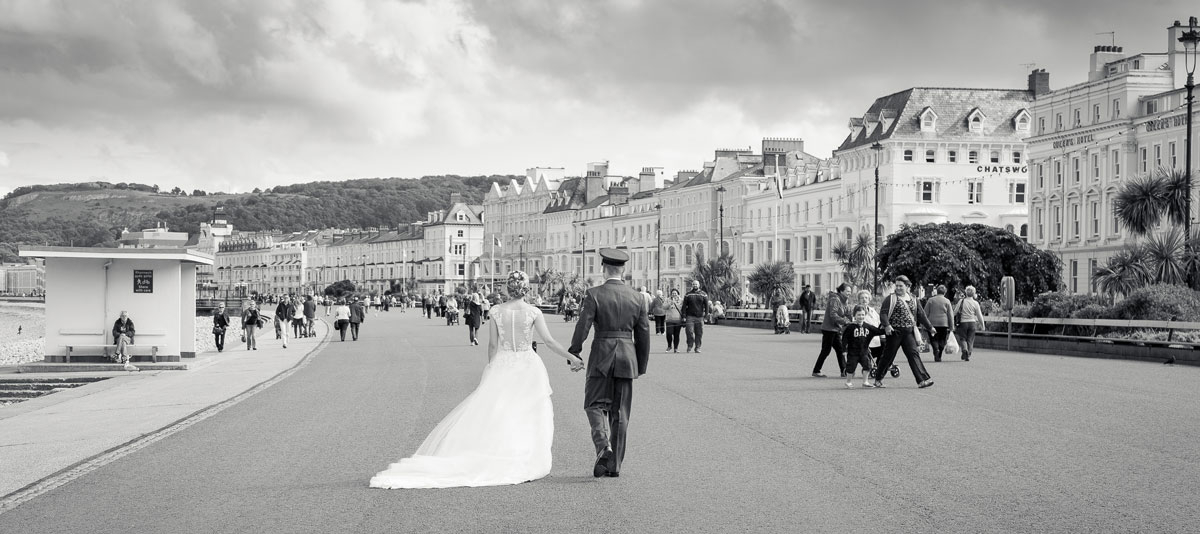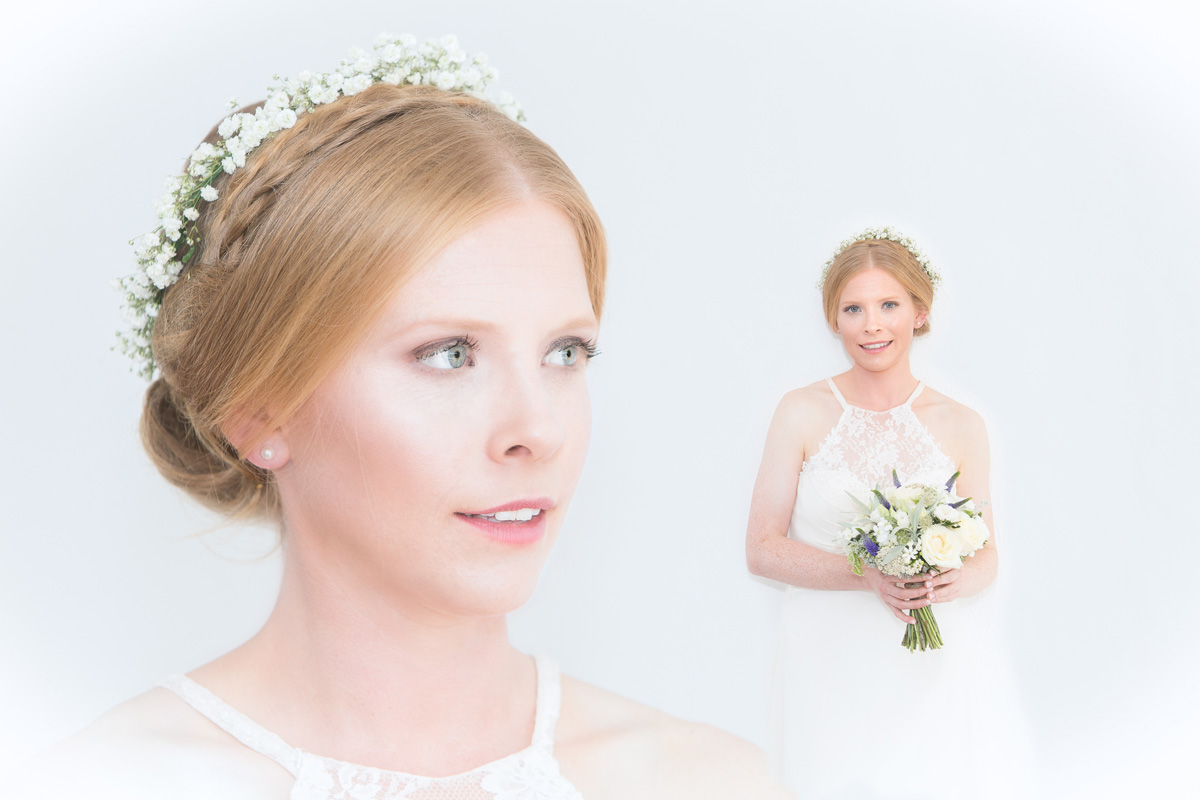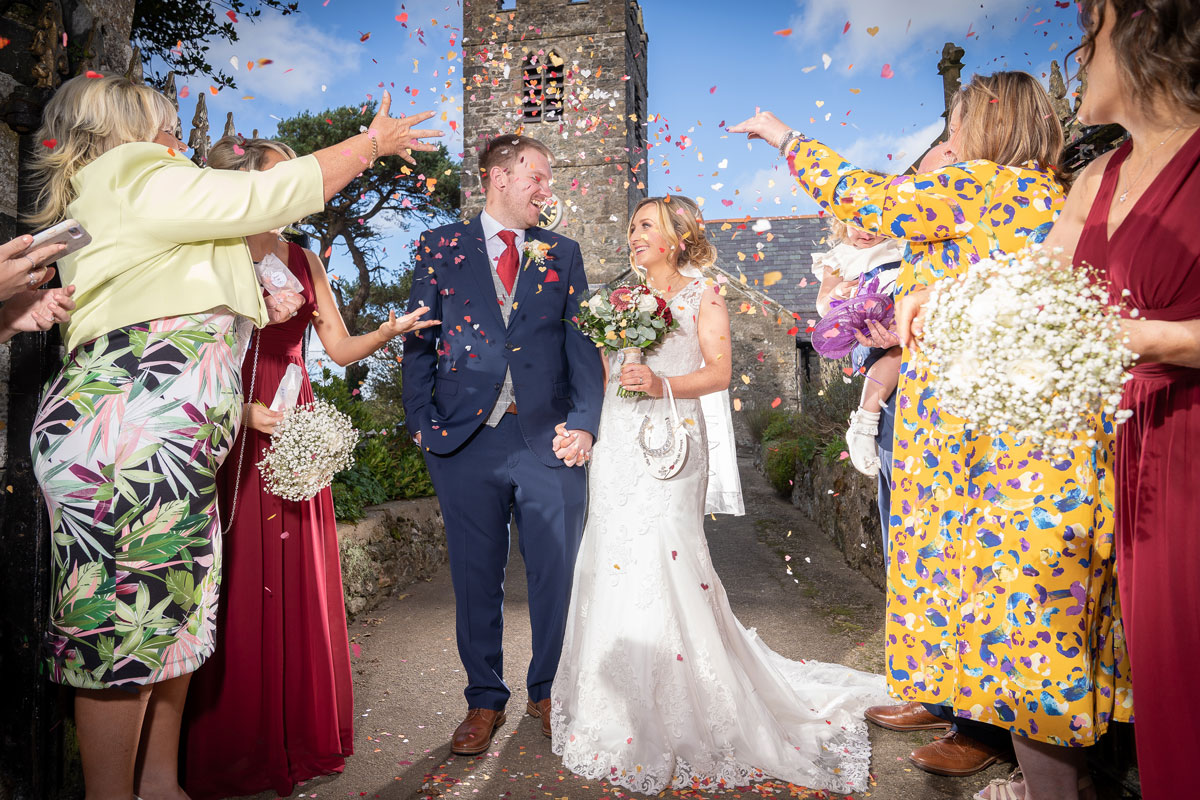 Pre-Wedding
Pricing
Albums
About
Gallery
Testimonials
Recent Galleries
Recent Galleries
About
Pricing
Pre-Wedding
Albums
Testimonials
Gallery
Style
I've been photographing weddings now for over 16 years, gradually honing a unique style that's simple, uncontrived and contemporary. I have a mostly informal approach which I think strikes that perfect balance between the unposed, natural, documentary-style images you might not even realise I'm taking, and a few breathtakingly beautiful posed creative photos. My style is not awkward posing that you're uncomfortable with, and I won't overdo the Photoshop afterwards either to create a 'fantasy' wedding. I'll just tell the story of your big day simply and more or less as it happened, but with my own unique visual twist and style that I've developed over the years, resulting in stunning wedding memories that will last a lifetime.
Service
I also provide an exemplary service that's friendly, unobtrusive and fun, yet highly professional and attentive – you can be sure that I'll turn up on time, that I'll be polite, that I'll know your exact expectations beforehand but that I'll also be professional enough to advise you if I feel you're being unrealistic about something too. It's an experienced and planned approach, but also a relaxed one which just 'gets the job done, and is designed to allow you to spend most of your big day with your family and friends and not the photograher. And throughout, I'll never forget just how privilleged I am to be asked to be part of your special day.
Packages
I provide USB and stunning contemporary album packages; all day packages or limited period coverage, and I'm flexible enough to accommodate most schedules and budgets within reason. I'm also very comfortable photographing same-sex weddings.
Location
I'm based in beautiful Anglesey, north west Wales, but have photographed weddings throughout Wales and England, and in places as far afield as Shetland, Sweden and Poland, so I'm always happy to consider that destination wedding.
So if you want stunning photos and a highly professional and experienced service, combined with outstanding value for your money, then I'm probably the photographer for you. I come highly recommended, but don't just take my word for it, click here to read some recent reviews.
Gyda llaw, 'rwyf yn Gymro Gymraeg a dwi'n hapus iawn i ddarparu wasanaeth drwy'r gyfrwng Gymraeg os well gennych hynny.
For a service that's highly accomplished and provides consistently high quality results, I offer outstanding value for money.
All the following packages include your photos fully edited and posted to your own password-protected gallery on my website to share as you please.
Full Day Coverage
On my full day packages I make myself available to you from as early until as late as you require me on the day, I don't restrict my time whatsoever, so the price includes EVERYTHING, from the early morning preps to the evening party if required, with no hidden extras anywhere.
All three Full Day price packages above also include an informal pre-wedding shoot before the wedding – find out more here
6 Hour Coverage
Suitable for shorter coverage of a church wedding, this would typically cover the morning preps until the wedding breakfast; or, if you'd prefer, from just before the ceremony until the first dance.
1) USB 6hr Package: £595.00
2) Album 6hr Package: £795.00
3) USB and Album 6hr Package: £895.00
3.5 Hour Coverage
Designed mainly for a registrar wedding and a reception all within the one venue, this would typically cover a good 45 mins pre-ceremony, the ceremony itself, post-ceremony congratulations and champagne, a posed photoshoot for the bride and groom, and also some formal photos of the whole wedding party.
1) USB 3.5hr Package: £385.00
2) Album 3.5hr Package: £585.00
3) USB and Album 3.5hr Package: £785.00
If required, for an agreed cost I can arrange for a second photographer for any part of the day for any package, for example to cover both the bride and groom's morning preps at different locations.
I ask for a deposit of approx. 15% of the full cost, and once received I will close my diary to everybody else on your wedding day. I'm happy to take payments in instalments, and for any payments made I will supply you with official email receipts throughout the process. I will also ask you to sign and return my standard wedding photographer's Ts & Cs / contract.
Sometimes called 'Engagement Shoots', an informal pre-wedding photo shoot is INCLUDED WITHIN THE COST of any of my full-day wedding bookings. Ideally done approximately a month or so before the wedding, you can bring your kids, your dog, wear what you want, have it wherever you'd like – it's just a very informal gathering, but important for the following reasons:
Firstly, it gets you used to being photographed, so that on the wedding day itself, if you or your fiancé are naturally a bit camera-shy, you'll be a lot more relaxed with me and we'll get much more natural and better photos.
Secondly, it's an ideal opportunity for both parties to get to know each other, to chat about the schedule for your big day in detail and discuss exactly what your requirements are, for example any specific photos you'd like taking. It's also a great chance for me to come up with a photography schedule for you based on the day's running order, and to advise on your expectations if I feel the need to.
All-in-all I feel it's an important part of the whole process, and an essential investment of my time into providing you with the best possible service I can. You can see samples of some of my previous pre-wedding shoots below.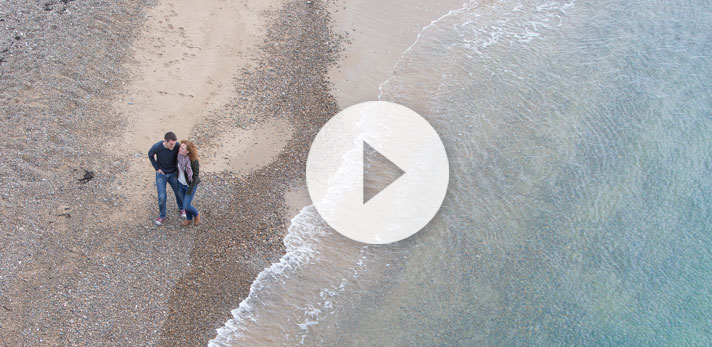 My albums are stunning contemporary Photobooks printed in Italy by Graphistudio and are beautiful heirlooms that you will treasure for years to come. Hand-made by artisans, they are of outstanding quality, have flush-mounted pages (so any photos that span the middle of the album still look perfectly flat), come with a lifetime guarantee and have that made-in-Italy wow-factor. With decades of professional graphic design experience under my belt, I bespoke-design every page uniquely in order to display your photos in their very best light. I offer TWO basic styles:
Style 1 – 'The Wedding Book'

A stunning, contemporary design that still retains a traditional feel.
Click here for more details.
Style 2 – 'The Young Book'

A more modern, chic design combined with traditional craftsmanship.
Click here for more details.

Both styles can be tweaked into many different stunning combinations of sizes, styles, page formats, page quantities and cover materials etc. The album package prices in my Pricing section are based on the page quantities, cover and album styles of my most popular choices, however I'd be very happy to provide you with a cost for any other bespoke spec you'd like; for example you may prefer your Wedding Book cover to be leather instead of metallic, etc.
Samples to View
Click here to see a digital Flip-book layout of a recent beautiful Wedding Book design of mine, and here for a Young Book design (please note these Flip-book samples open in new tabs).
How does the process work?
When your photos are ready, I will ask you to choose a certain number of your favourite photos (depending on your chosen package). I will then design the album and send you a PDF proof of the layout. Nothing will get printed until you're 100% happy with the design and approve it, and once signed off, the artwork will then be sent to Graphistudio in Italy for the album to be printed and put together, usually taking between four and six weeks.
If there's a particular recent or past wedding gallery of mine you'd like to view, click here to access all the complete past galleries on my 'Weddings Showcase' site (based within my E-commerce platform which is separate to this site and opens in a new tab).
All these galleries are PASSWORD-PROTECTED, so please contact myself or the bride and groom themselves for the password.
Testimonials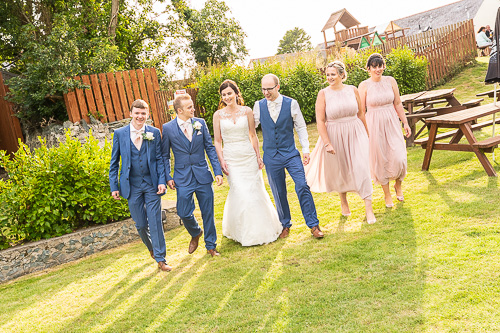 "Mel was extremely professional from the very beginning when we first met him at a wedding fayre. We loved the look of his photos so went ahead and booked with him, and we weren't disappointed! He took his time to ensure every photo he took was perfect and the results were beautiful, although it did make it hard to choose which photos to go in the albums as they're all so lovely! Thank you again Mel for capturing our day…"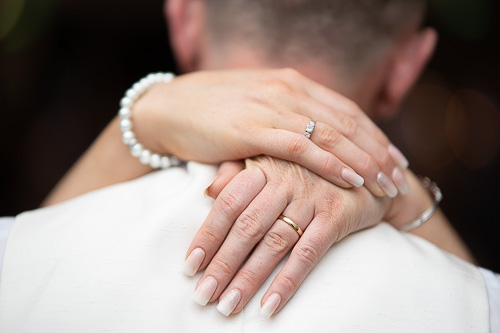 "Well, what can we say? We found Mel to be a professional, VERY creative and an outstanding photographer. He put us at ease in our pre-wedding shoot as my husband is camera-shy. The lengths he would go to to get that perfect shot is a rare find and something that should be commended. Mel, the work you did for our wedding was just wonderful!!! We cannot thank you enough for all your time and effort you put into making our special day one to remember for the rest of our lives. It truly was the best day of our lives from start to finish!!! On the day itself we felt in safe hands! Your experience and professionalism shines through, and allowed us to relax and have the best day of our lives! If you're thinking about booking him for your wedding, DO IT!!! You won't be disappointed! He captured memories we will cherish forever. Thank you ever so much!
Diolch yn fawr iawn i chdi Mel gan Mr & Mrs Pugh xxx…"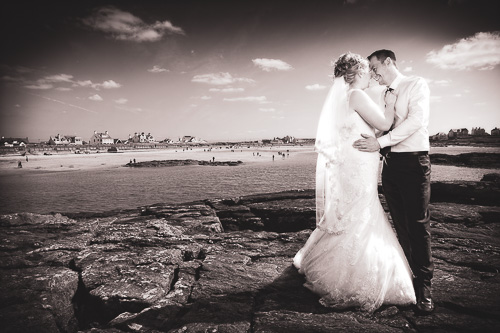 "Absolutely fantastic photographer. From start to finish, fantastic communication and customer service. He had amazing ideas as how to get unique pictures, and was very patient with a not so photogenic pair!! He has managed to capture everything during our special day, and most of the time we didn't even notice that he was there snapping away. A lot of our guests have commented on the quality and natural style of the pictures, which is exactly what we wanted! Less than two weeks after our wedding and our lovely USB arrived today with amazing quality pictures. So happy that we chose Mel as our photographer!!!
Diolch o waelod calon Mel. Mr a Mrs Williams xx…"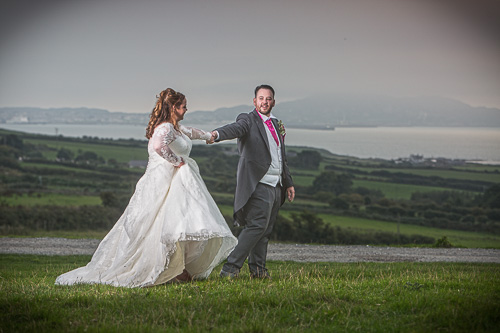 "Right from the pre-wedding shoot we were impressed with Mel's professionalism, from helping us work out timings to deciding which formal photos we wanted. We are very pleased with the formal shots and Mel also captured some fantastic informal shots without us knowing he was there. Mel made us feel very much at ease. Would recommend his services highly…"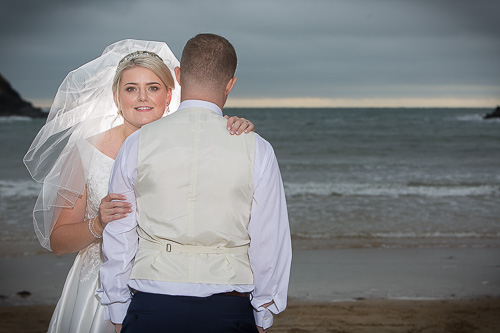 "If I could give more than five stars I would. From start to finish Mel made us feel at ease. He listened to our ideas and was a pleasure to work with. We are very happy with the end result. For us the sign of a good wedding photographer is not knowing he was there, and you can say that about Mel. We never felt like we were in front of camera, and he captured some stunning natural pictures. Would recommend to anyone!.."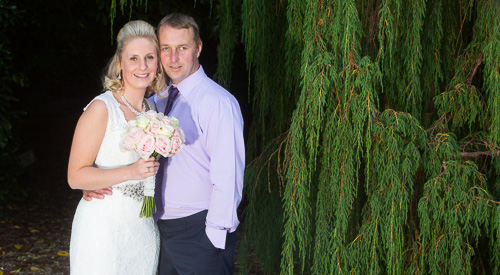 "Mel photographed my daughter Gemma's wedding. He was extremely professional whilst making them feel so at ease throughout. The layout and quality of their album is fabulous. Well done Mel, top marks! Would highly recommend Mel for your wedding or any other special occasion..."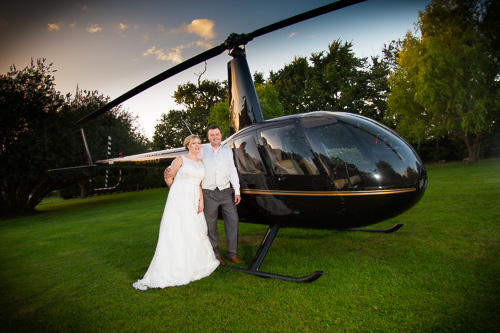 "We had seen a friend's wedding photos that Mel had taken, and I was instantly taken and contacted Mel to see if he was available. A few weeks prior to the wedding Mel came to our home to take some shots. My husband was very nervous but was instantly but at ease by Mel and his professionalism. We had some brilliant pre-wedding photos which made me quite excited for the big day photos. We forwarded some requests to Mel of particular photos we wanted on the day. I was so impressed with Mel's schedule for our wedding day, every little detail had been thought of, very organised and professional. The wedding day was what I can only describe as the best day of our lives, and Mel was there to capture it all, even photos that I hadn't thought of Mel had taken. I would like to thank Mel for all his hard work and dedication into taking our wedding photos. I can highly recommend Mel Parry to take your wedding photos, I couldn't think of anybody better. Xxx…"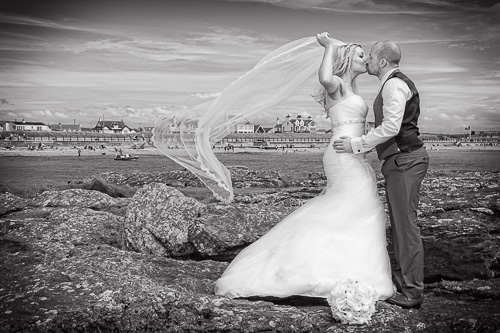 "After looking for a photographer for our wedding for a while we stumbled across Mel at a wedding fayre. We were so happy with the results from our wedding day, Mel captured all aspects of the wedding including parts that we didn't think of mentioning. A couple of weeks before the wedding we met with Mel for a pre-wedding photoshoot, he was very professional and made me and my husband feel very comfortable. We also sent a list of photos which Mel ensured he captured on the day. Mel was professional throughout the entire wedding and made everyone feel relaxed, I would highly recommend him to anybody looking for a wonderful photographer for their special day. Thanks again Mel…"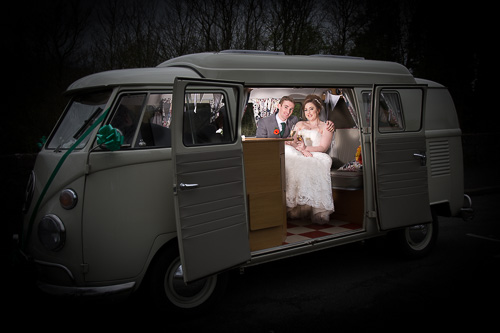 "Amazing photographer! Cannot put into words how much myself and my husband love the photos from our wedding! From the pre-wedding shoot to the wedding day itself we were put at ease with Mel which shows in the brilliant photos we received. I hate having my photo taken but I keep wanting to show everyone my wedding photos as they are that good! From the moment we received the link to the album I haven't been able to stop looking at my perfect day over and over again. Now the hard part is trying to choose which one we love the most to frame! Thank you so much for all you did Mel. Fantastic, and I highly recommend anyone who needs a photographer to use Mel Parry…"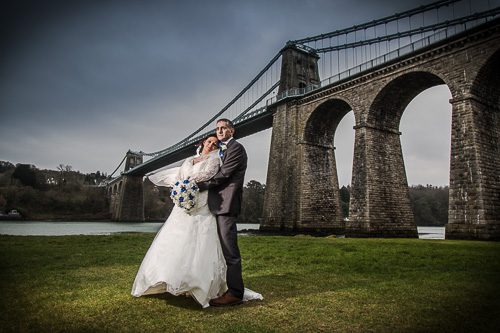 "Mel was the perfect choice to do our wedding photography. We both hate having our photos taken so we were worried about feeling and looking uncomfortable in our photos. The pre-wedding shoot helped with this and Mel put us both at ease and we loved the results. On the wedding day, he had a schedule mapped out for us to ensure all the photos we wanted were taken and the day ran so smoothly. He also took some great natural shots of us and our guests as well as the 'official' shots. Simon and I were very pleased with the whole process and the end result means we have some great photographic memories of our special day. Thanks Mel (and your assistant!)…"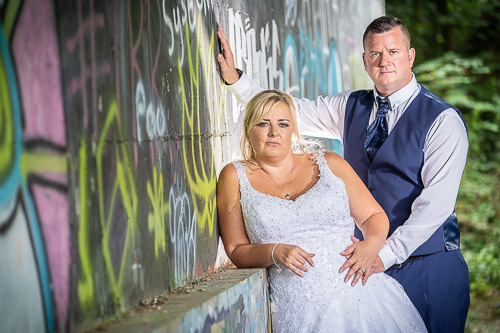 "Mel was such a pleasure to have around us on our wedding day, he managed to capture everything we wanted and so much more in our photos. I'm not one to like pictures of myself but Mel helped me feel at ease with the camera and I'm so pleased with the results. There was no pressure but he covered everything for us, and captured all of our memories on our perfect day. We cannot thank him enough. If anyone ever needs a photographer then Mel Parry is the one to book!.."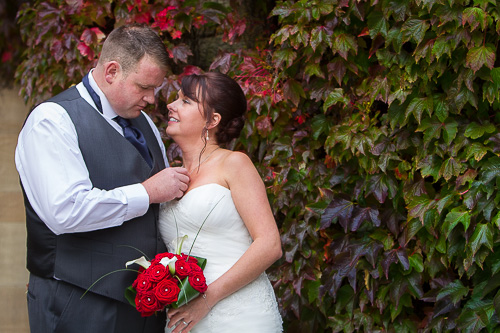 "My husband and I chose Mel as our photographer because of his professional yet chilled approach. His albums are of such a high standard and he has an excellent reputation. He made us feel very at-ease and relaxed in both our pre-wedding shoot and on our wedding day. Our photos are very natural and stunning and we are so excited to see the final album. Mel has captured many memorable moments for us to look back on forever and we would like to thank him for this. I wouldn't hesitate to recommend his excellent service to anyone…"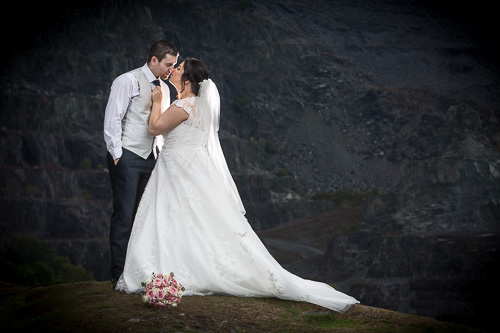 "Truly unbelievable quality pictures and a true professional. Would highly recommend to anyone. Nice person and so helpful. Helped make our wedding day even more special…"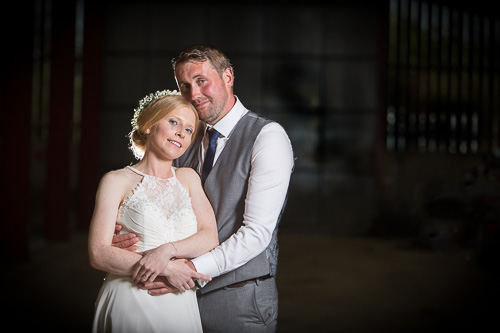 "Diolch o galon am wneud gwaith mor ffantastig ar gyfer ein priodas. Mae'r lluniau wedi troi allan yn briliant…"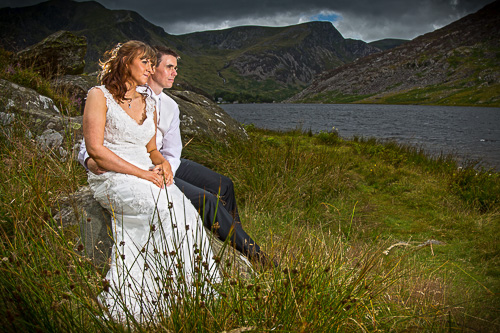 "Where to start?! First impression at a wedding fayre – very professional, easy to talk to, spoke Welsh (which helps when you're not confident in speaking English), and didn't pressure us into anything. Spoke to a few other photographers but none compared to Mel. We were very shy and nervous in front of the camera when we had our pre-wedding shoot but Mel made us feel at ease, made us laugh and captured the most stunning photos. On our wedding day, I can honestly say that we barely noticed him throughout the day! He came to my house in the morning and he made it no trouble to go all the way to my then husband-to-be's parents' house which was 30 mins away! Everyone commented on how discreet Mel was all day and absolutely nothing was too much hassle. The quality of the photos are incredible, and he has captured so many special moments! We have received the album last week and we can't stop looking at it! Well worth every penny! A highly recommended photographer, so glad we chose Mel…"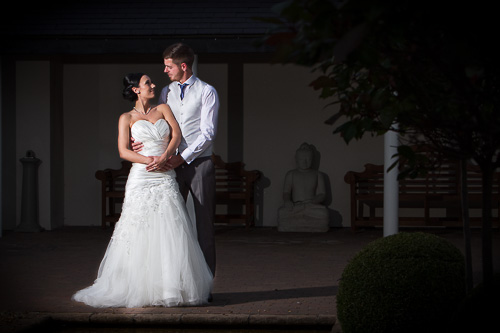 "We couldn't have had a better, more professional photographer. He captured our day and all the special moments perfectly and made the whole experience enjoyable and relaxed. He was absolutely fantastic at giving direction and knew exactly what pictures to take and the right angles to get the perfect shot. Anything we asked Mel to do he did it and really made the whole experience about us. We have so many beautiful photos for our wedding album there are too many to chose from. Thanks again Mel for being a part of our special day and we would highly recommend your services to anyone having a special occasion…"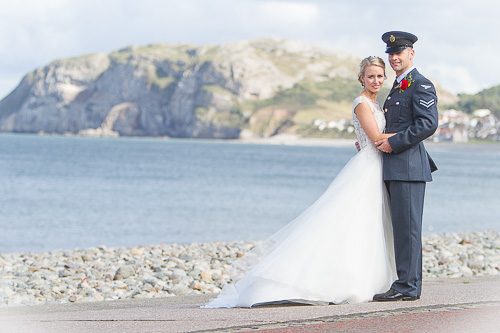 "Mel was our wedding photographer, and made the effort to get to know us before the big day with an informal pre-wedding shoot. This really put us at ease, so by the day of the wedding he knew exactly what we wanted. And he gave us exactly that. He was approachable and chilled. Our wedding day had a very relaxed atmosphere just as we had wanted. We feel that he really understood us and has produced pictures that we will treasure forever. Thank you Mel…"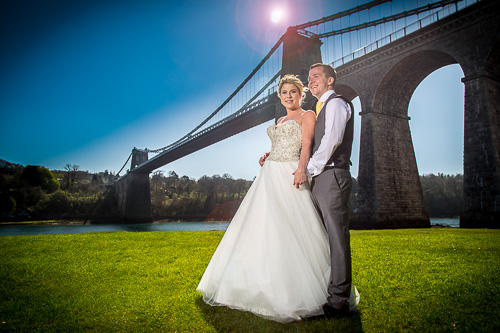 "Would highly recommend Mel, from the pre-wedding shoot to the first dance nothing was too much trouble for him. He made us feel at-ease and was fantastic at getting natural photos. We will treasure our pictures, again thanks for everything, Mel, first class…"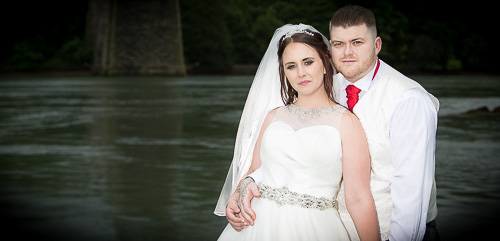 "Thank you so much Mel, from start to finish you were fantastic. Nothing was too much trouble for you and you made sure we got the photos that meant the most to us. You made our day complete by capturing memories that we will treasure and can look back at time and time again. Thank you again…"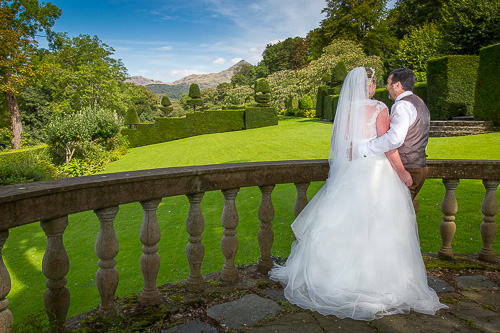 "We had the most amazing day! Absolutely perfect! A huge thank you to Mel Parry for taking the most amazing photographs and giving us the most perfect lifetime keepsakes, for allowing us to savour every moment, and at the same time capturing the very essence of it all. We both immediately warmed to Mel and his professional, extremely knowledgeable, flexible and natural approach, which allowed us to have our wedding captured forever in a very honest, natural and unobtrusive way. We struck gold with Mel and after hours of searching the Internet for our perfect photographer, we are so grateful to have found him. We were able to view our photographs online just a few days after our wedding whilst on honeymoon in Tuscany, and we would recommend him to any couple on their special day, or in fact any very special life event, and will be looking for Mel to capture our first wedding anniversary celebration…"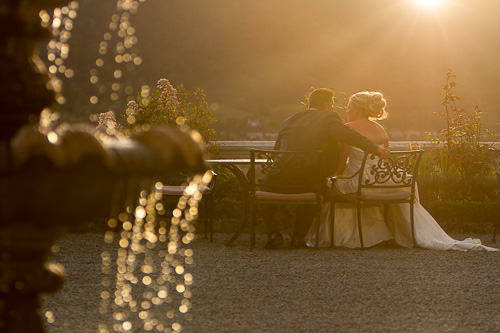 "We would recommend Mel everytime, he and his assistant did a cracking job at our wedding which was very much appreciated! Very professional with his approach, and gave us fantastic pictures which we will cherish for a long time…"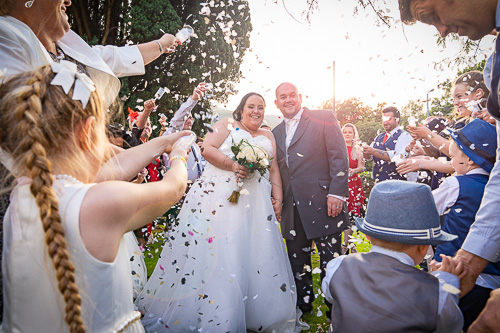 "Can't leave anything here but 5 star review. Right from the very first moment we met Mel at a Wedding Fayre he was so professional and we fell in love with his pictures. When we met up with him we booked him there and then… He always got back to me straight away when I messaged and even when we hit a problem and had to delay the wedding by a year he managed to change my date for us with no issues at all and for that I can't thank him enough. We absolutely love our pictures and really can't recommend him enough. Thank you so much from Mr & Mrs Thompson…"
"A highly professional and attentive service full of ideas, where nothing is too much trouble and he just makes you feel so comfortable and natural in front of the camera. Thank you so much for capturing our special day, the pictures were incredible and we are so grateful for all your hard work. We would recommend you to anyone looking for a photographer…"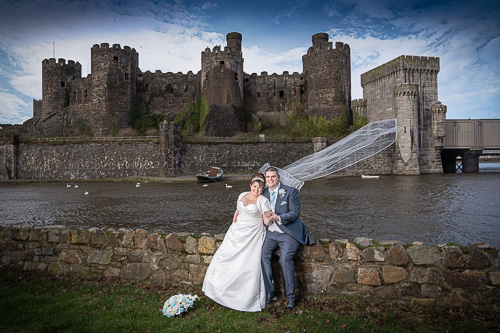 "Excellent! From start to finish, Mel provided a professional service. He took time to find out what we wanted, and time and support to help us relax in front of the camera. His photos are first class, and provide a great reflection of the atmosphere from the wedding day – memories which we will treasure forever! Also great value for money, offering advice to help you get the best from his service where needed. Thank you once again Mel, would thoroughly recommend…"
Click on the first image below to view a gallery slideshow of more of my wedding images.