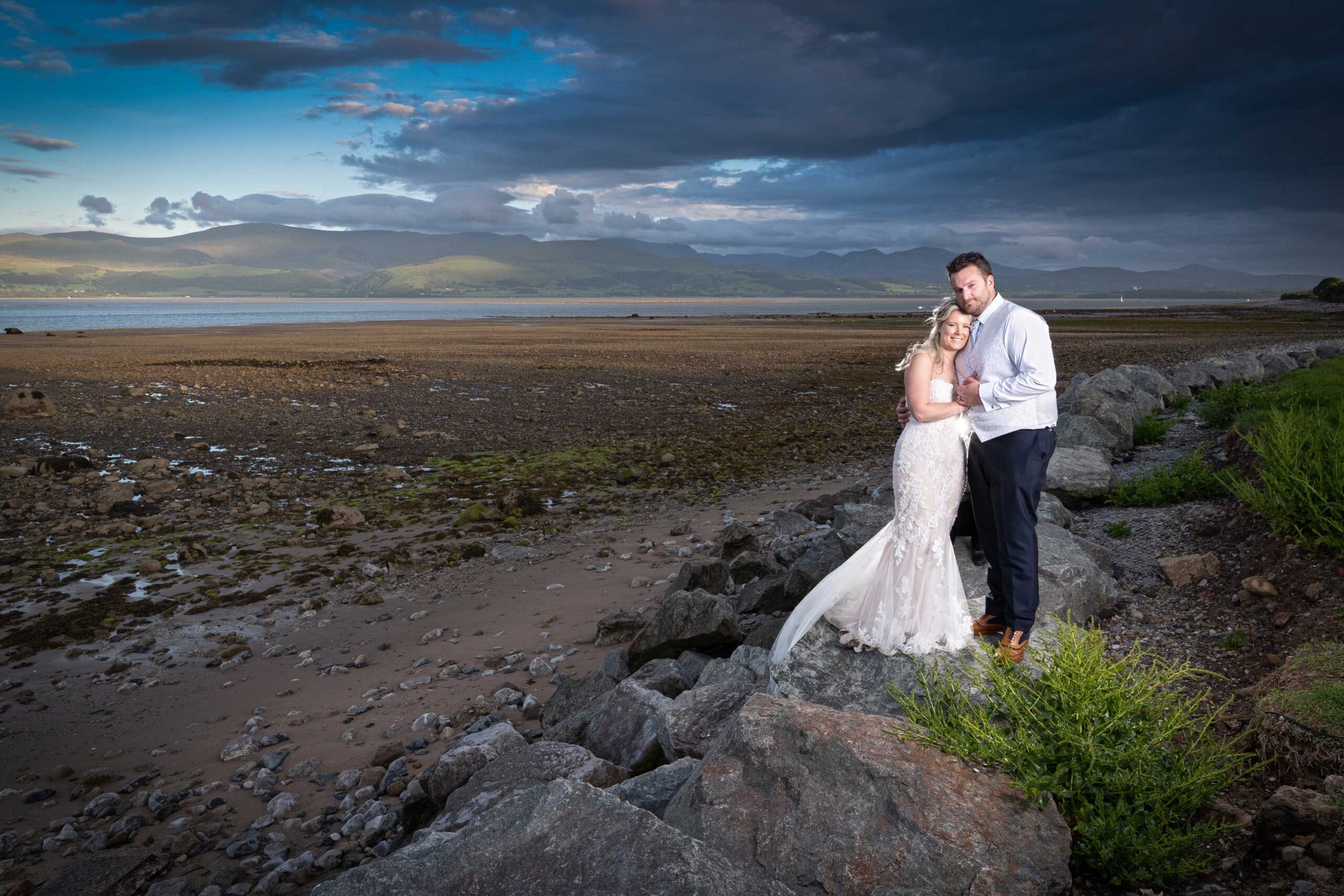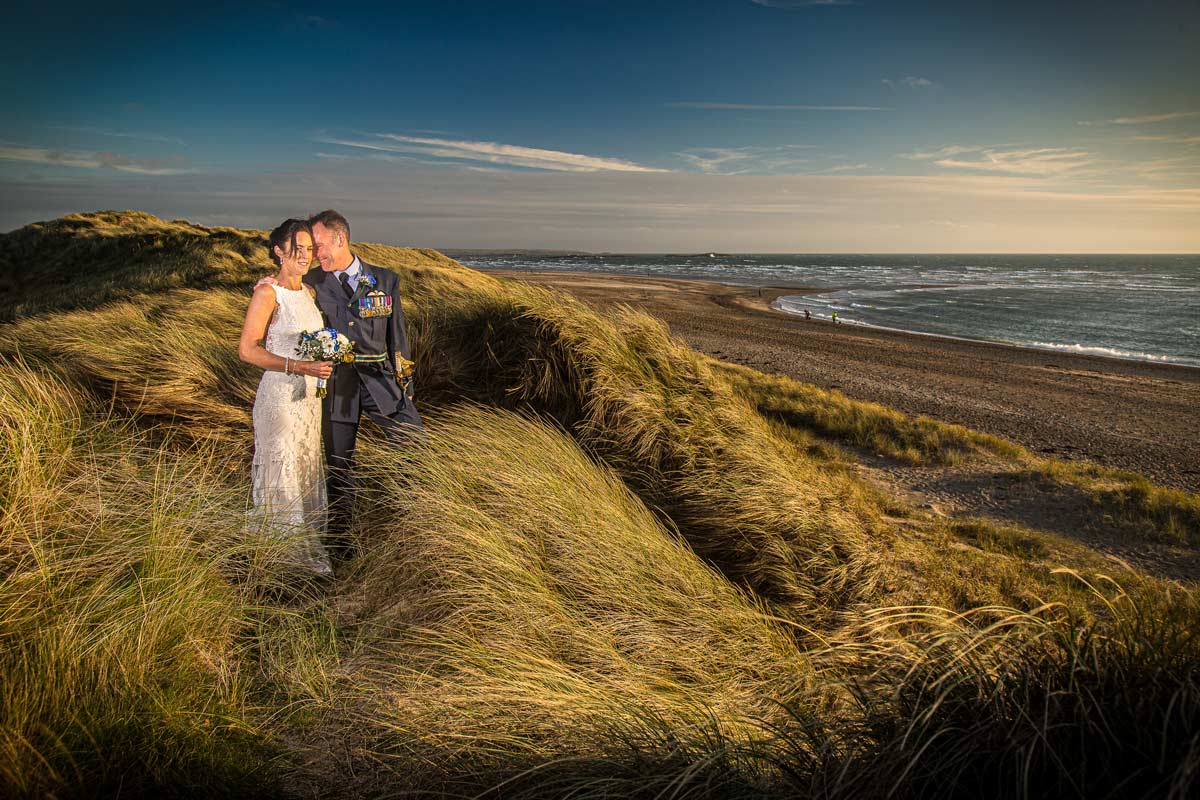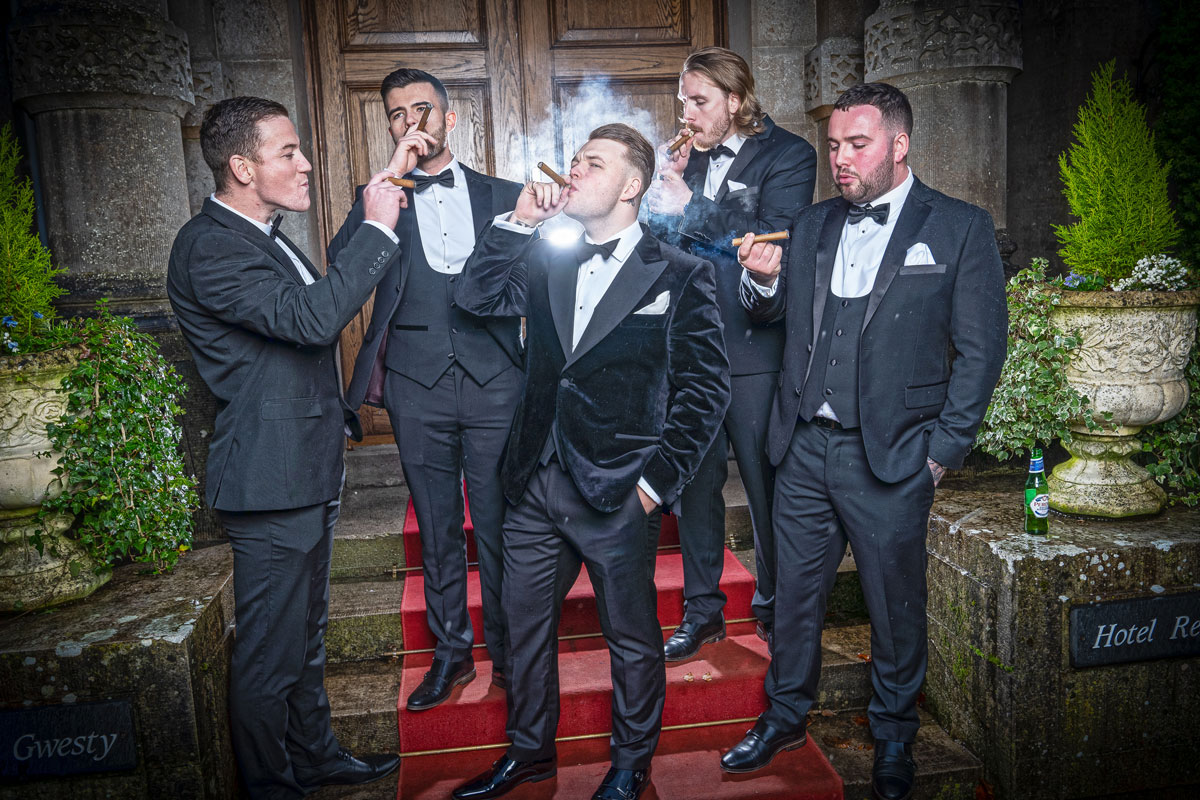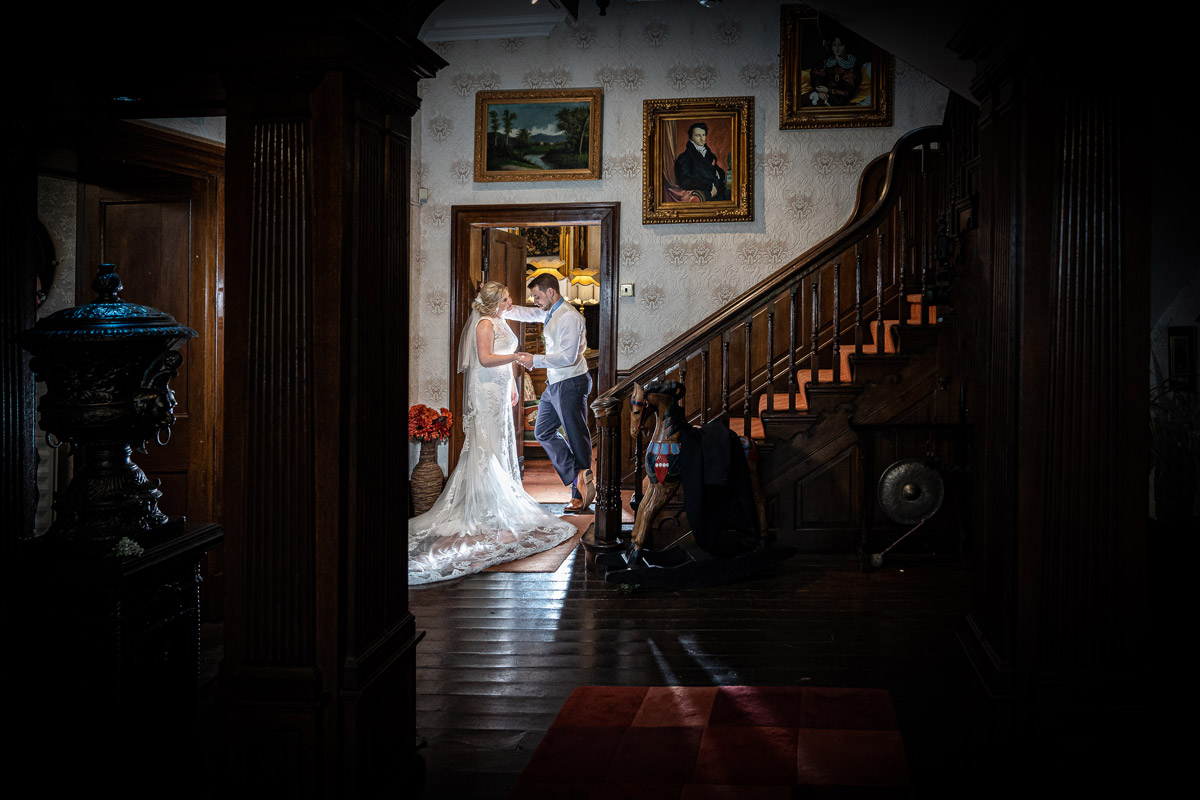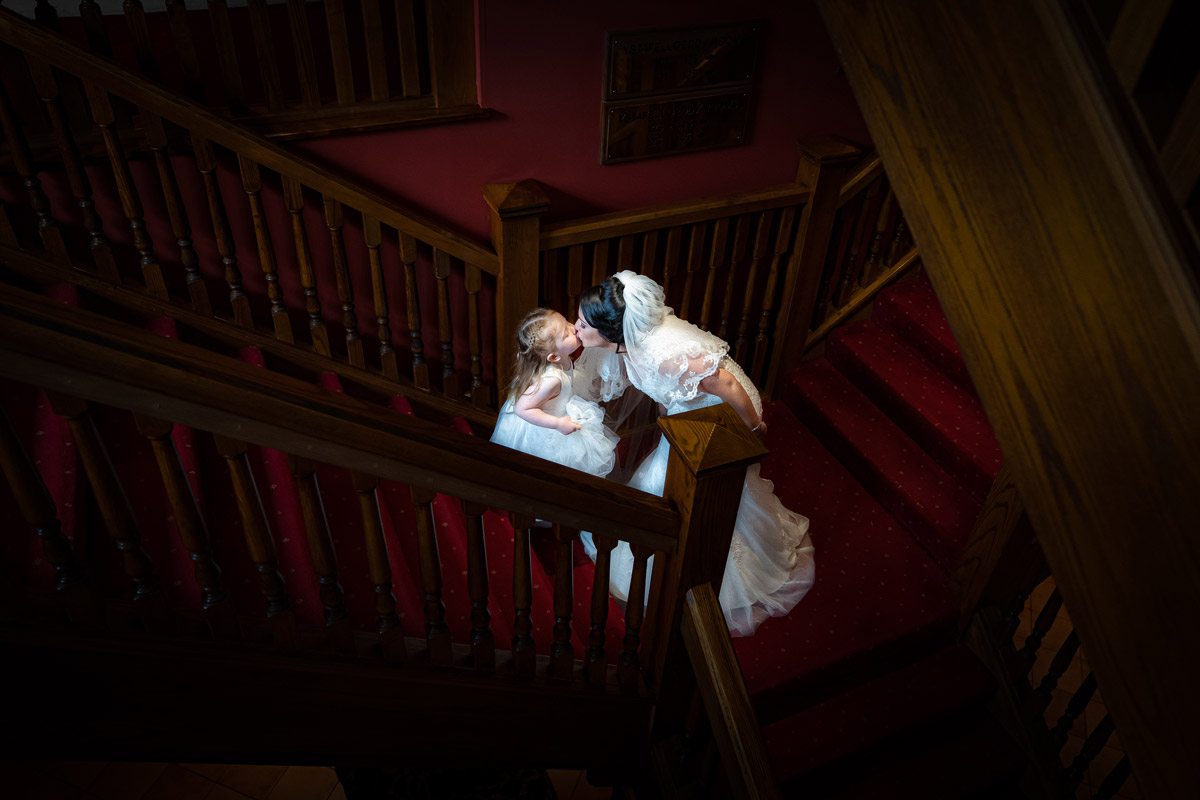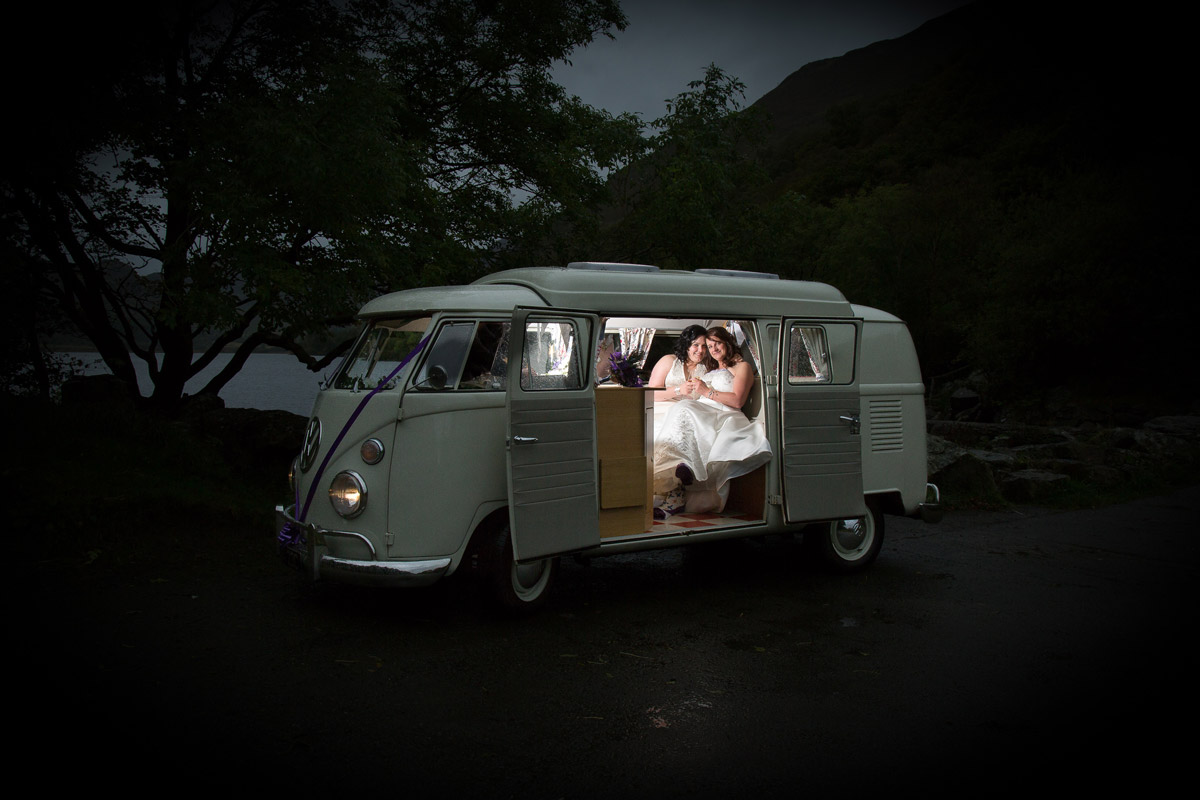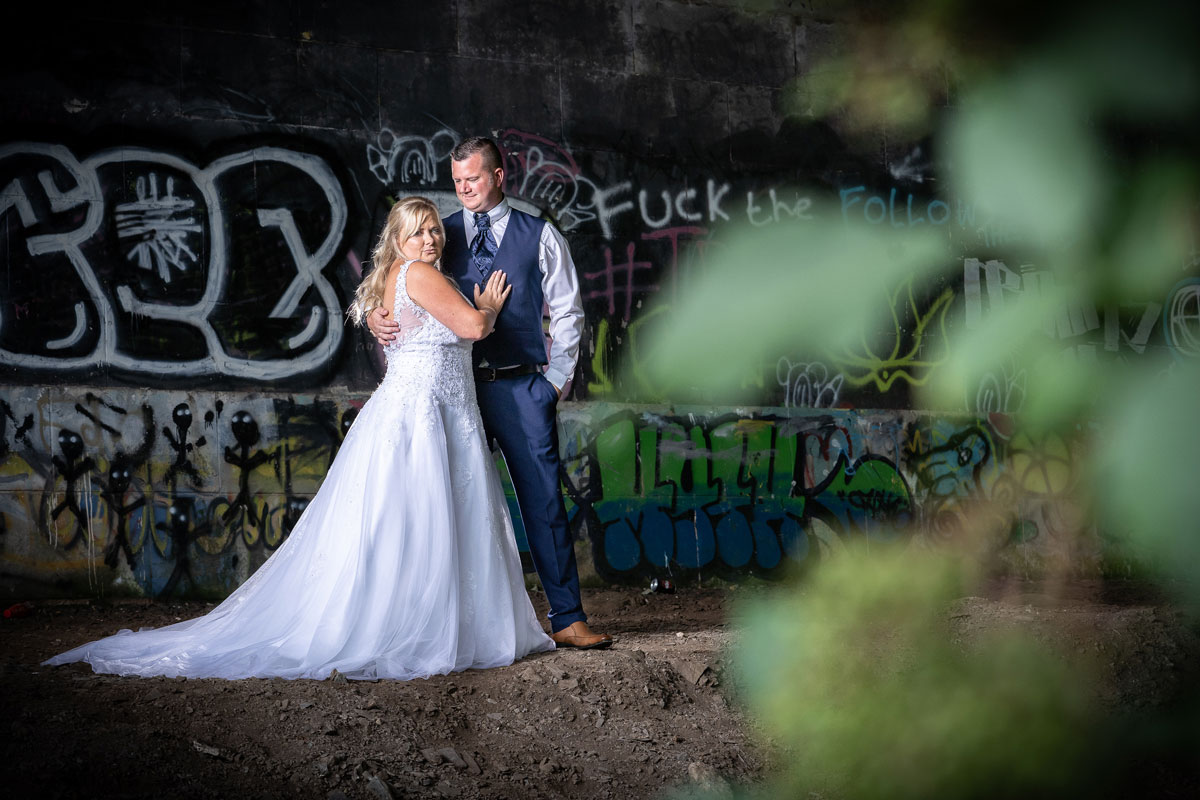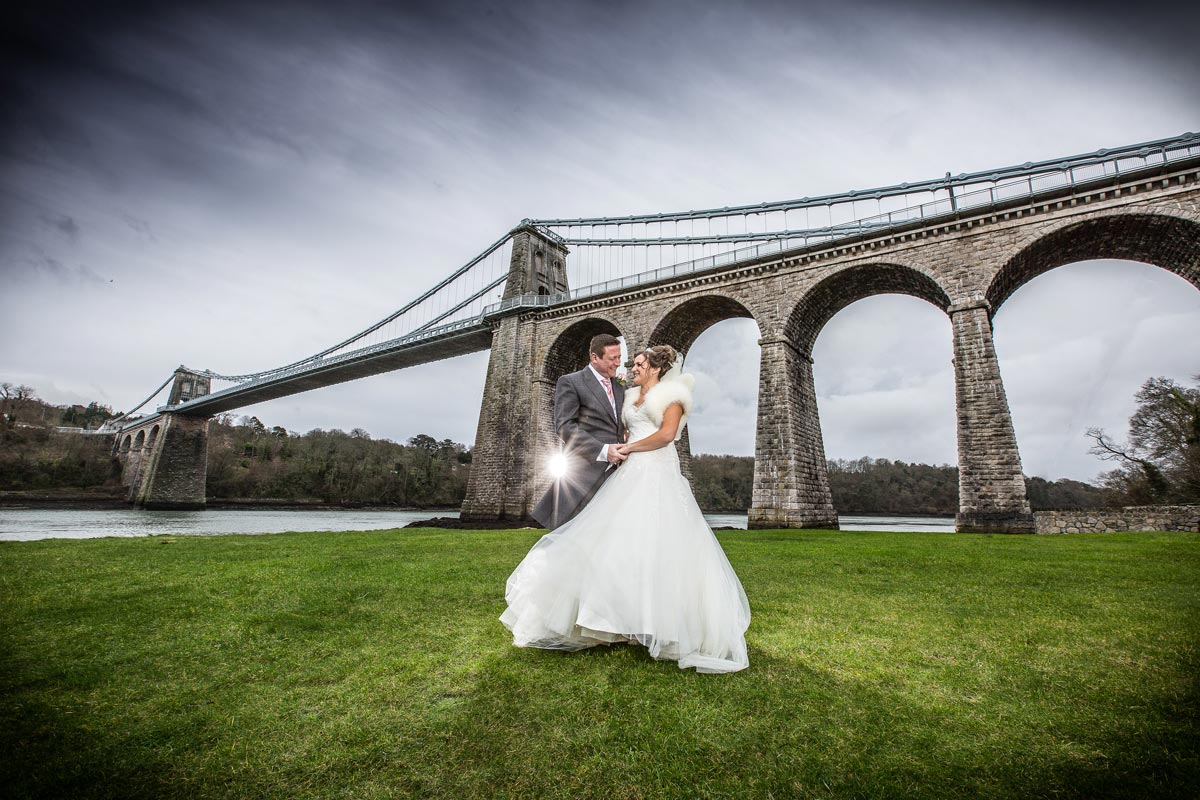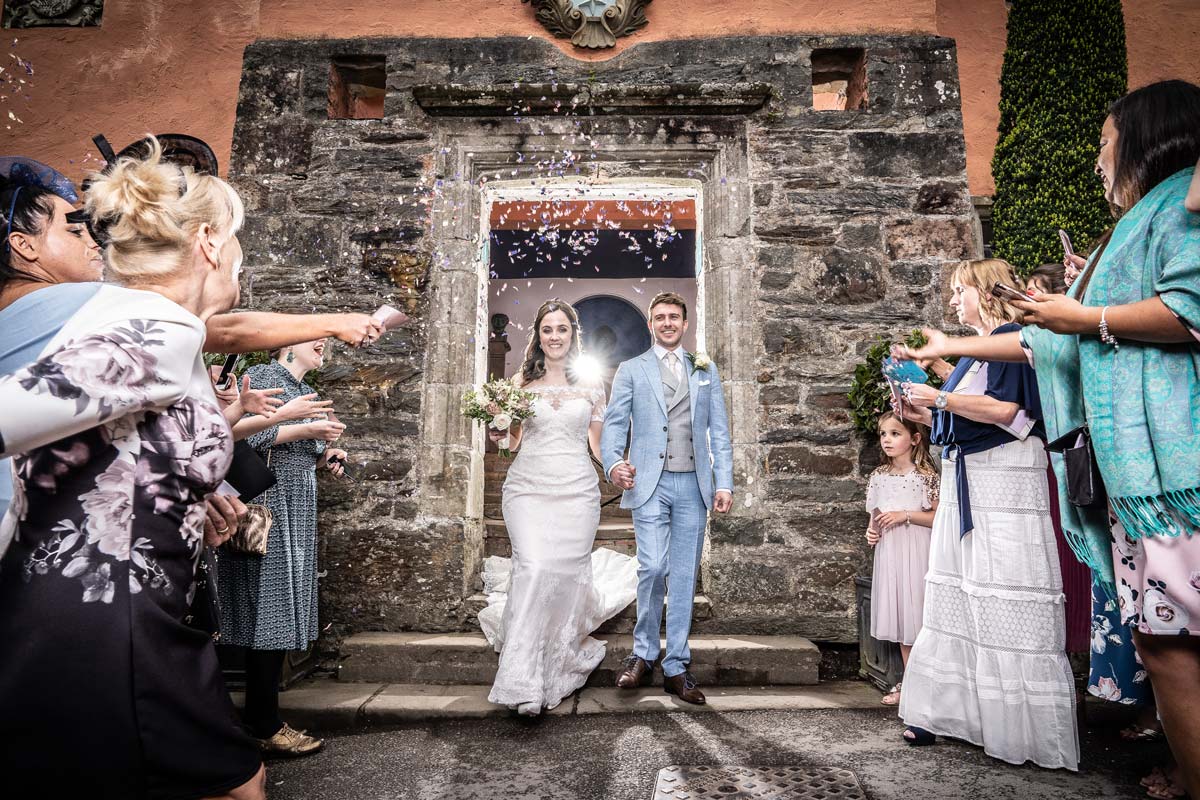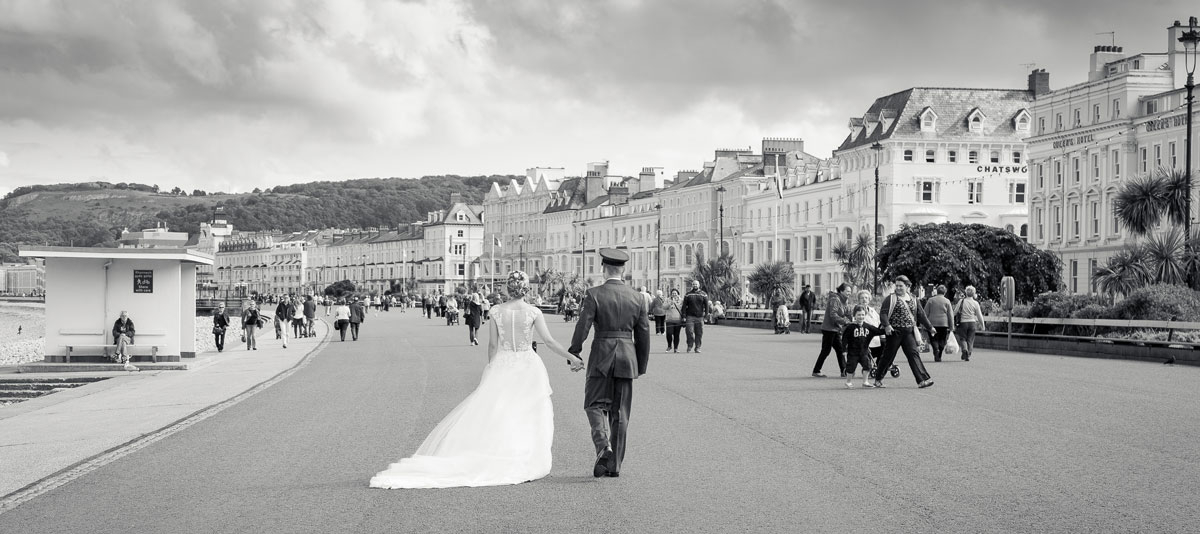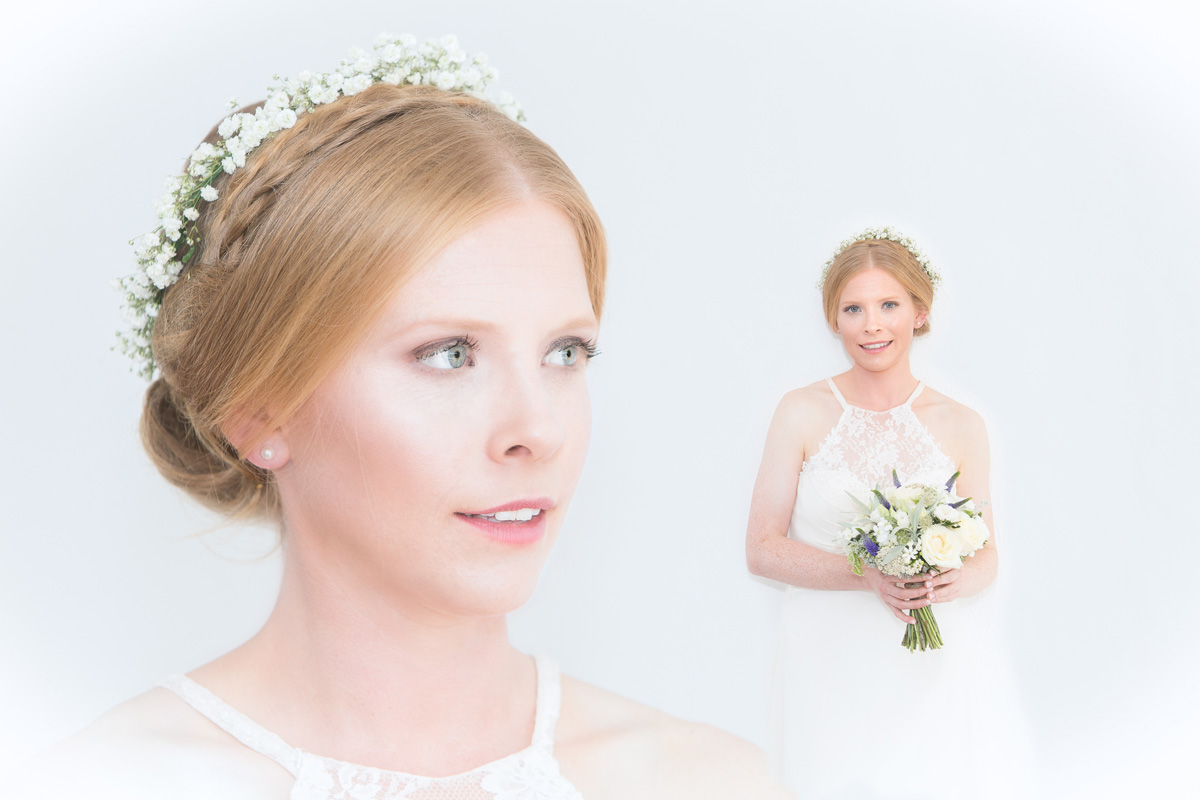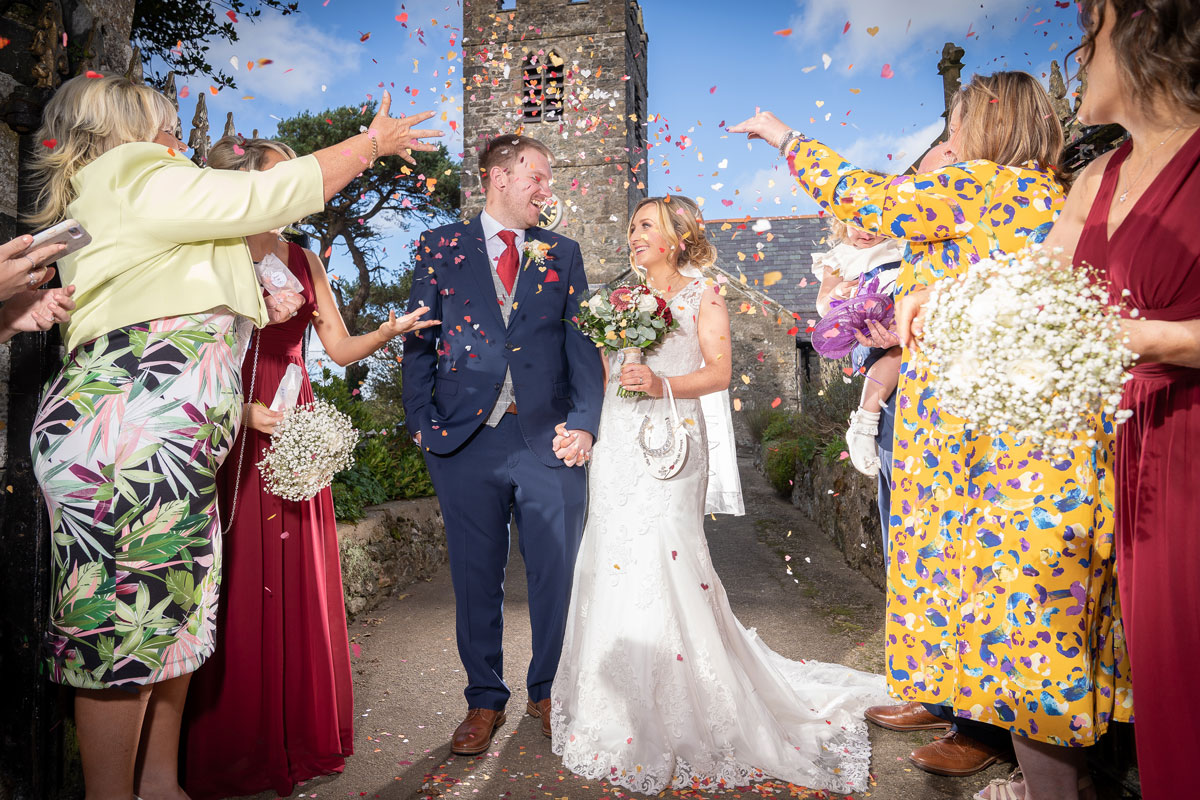 Gyn-Briodas
Prisiau
Albymau
Amdanaf
Oriel
Tystebau
Amdanaf
Prisiau
Gyn-Briodas
Albymau
Tystebau
Oriel
Steil
Rwy'n ffotograffydd priodas hynod brofiadol gyda dros 16 mlynedd yn y busnes, ac rwyf wedi datblygu steil unigryw sy'n syml, syfrdanol, hyfryd o ddistroclyd, a chyfoes. Mae gen i ffordd o wethio sy'n anffurfiol a sydd, dwi'n meddwl, yn taro'r cydbwysedd perffaith hwnnw rhwng y lluniau naturiol, heb eu gosod, steil ddogfennol nad ydych chi hyd yn oed yn sylweddoli fy mod i'n eu cymryd, ac ychydig o ddelweddau creadigol rhyfeddol o hardd, i gyd yn cyfuno i greu atgofion priodas anhygoel bydd wedi eu cynllunio i bara oes.
Mae fy steil ymhell o fod yn 'rhad', ond mae fy mhrofiad, fy sylw i'r fanylion a fy chanlyniadau yn darparu gwerth eithriadol am yr arian. Ni ofynnaf ichi wneud unrhyw posio lletchwith yr ydych yn anghyffyrddus ag ef, ac ni wnai orwneud y Photoshop wedyn i greu priodas 'ffantasi' chwaith – byddaf yn adrodd stori eich diwrnod mawr yn syml a mwy neu lai fel y digwyddodd, ond gyda steil gweledol a soffistigedigrwydd unigryw fy hun yr wyf wedi ei ddatblygu dros y blynyddoedd.
Gwasanaeth
Mae fy nghleientiaid wedi disgrifio'r gwasanaeth rwy'n ei roi iddynt yn "rhagorol, cyfeillgar, anymwthiol a hwyliog, ond eto'n broffesiynol iawn ac yn sylwgar – gallwch fod yn sicr y byddaf yn gwybod eich union ddisgwyliadau ymlaen llaw, byddaf yn troi i fyny ar amser, y byddaf yn gwrtais, ond byddaf yn ddigon broffessiynnol i eich cynghori os 'rwyf yn teimlo eich bod yn afrealistig am rhywbeth chwaith. Mae'n ddull profiadol sydd wedi'i gynllunio, ond hefyd yn un ymlaciedig sy'n jest cyflawni'r gwaith, wedi'i gynllunio i ganiatáu i chi dreulio'r rhan fwyaf o ddiwrnod mwyaf eich bywyd gyda'r bobl sy'n bwysig i chi ac nid y ffotograffydd. A thrwy gydol y broses, ni fyddaf byth yn anghofio pa mor breintiedig yr ydwyf i chi ofyn i mi fod yn rhan o'ch diwrnod arbennig.
Pecynnau
Rwy'n darparu pecynnau USB ac albwm cyfoes syfrdanol; pecynnau trwy'r dydd neu gyfnod cyfyngedig, ac rwy'n ddigon hyblyg i ddarparu ar gyfer y mwyafrif o amserlenni a chyllidebau o fewn rheswm. Rwyf hefyd yn gyffyrddus iawn yn tynnu lluniau priodasau o'r un rhyw.
Lleoliad
Rwy'n byw yn harddwch Ynys Môn yng ngogledd orllewin Cymru, ond yn tynnu lluniau priodasau ledled Cymru a Lloegr, ac rwyf hefyd wedi gwneud hynny mewn lleoedd mor bell i ffwrdd â Shetland, Sweden a Gwlad Pwyl, felly rydw i bob amser yn hapus i ystyried priodasau gyrchfan.
Felly os yw'r cyfuniad o luniau syfrdanol, gwasanaeth hynod broffesiynol a phrofiadol, a gwerth rhagorol am eich arian yn apelio, yna efallai mai fi yw'r ffotograffydd i chi. Mae fy nghwsmeriaid yn fy nghymeradwyu yn llwyr, ond peidiwch â chymryd fy ngair amdano yn unig, cliciwch yma i ddarllen rhai adolygiadau diweddar.
Am wasanaeth sy'n hynod fedrus ac sy'n darparu canlyniadau o ansawdd uchel yn gyson, 'rwy'n cynnig gwerth arian rhagorol.
Mae'r holl pecynnau canlynol yn cynnwys eich lluniau wedi'u golygu'n llawn a'u postio i'ch oriel 'password-protected' eich hun ar fy ngwefan i'w rhannu fel y mynnwch.
Gwasanaeth Diwrnod Llawn
Rwyf ar gael i chi o mor gynnar tan mor hwyr ag y bydd ei angen arnaf ar y diwrnod – nid wyf yn cyfyngu ar fy amser, felly mae'r pris yn cynnwys POPETH, o'r paratoi bore cynnar i'r parti gyda'r nos os oes angen, heb unrhyw costau ychwanegol cudd o gwbl.
Mae'r tri phecyn Diwrnod Llawn uchod hefyd yn cynnwys yn y pris sesiwn tynnu lluniau anffurfiol gyn-briodas – darganfyddwch fwy yma
Gwasanaeth 6 Awr
Yn addas ar gyfer briodas eglwys, byddai hyn, er enghraifft, yn cynnwys y paratoadau bore tan frecwast y briodas; neu, os yw'n well gennych, o ychydig cyn y seremoni tan y ddawns gyntaf
1) Pecyn USB 6 awr: £595.00
2) Pecyn Albwm 6 awr: £795.00
3) Pecyn USB ac Albwm 6 awr: £895.00
Gwasanaeth 3.5 Awr
Wedi'i ddylunio'n bennaf ar gyfer priodas cofrestrydd ac i gyd yn yr un lleoliad, byddai hyn fel rheol yn cynnwys 45 munud dda cyn y seremoni, y seremoni ei hun, llongyfarchiadau a siampên ar ôl y seremoni, tynnu lluniau y briodferch a'r priodfab, a hefyd rhai lluniau ffurfiol o'r parti priodas cyfan.
1) Pecyn USB 3.5 awr: £385.00
2) Pecyn Albwm 3.5 awr: £585.00
3) Pecyn USB ac Albwm 3.5 awr: £785.00
Os oes angen, am gost y cytunwyd arni, gallaf drefnu ail ffotograffydd am unrhyw ran o'r diwrnod am unrhyw o'r pecynnau, er enghraifft i dynnu lluniau paratoadau bore'r briodferch a'r priodfab mewn gwahanol leoliadau.
Er gwybodaeth: 'rwyf yn gofyn am flaendal o oddeutu 15% o gost lawn y pecyn, ac ar ôl ei dderbyn byddaf yn cau fy nyddiadur i bawb arall ar ddiwrnod eich priodas. Rwy'n hapus i gymryd rhandaliadau, ac ar gyfer unrhyw daliad a wneir byddaf yn gyrry derbynebau e-bost swyddogol i chi trwy gydol y broses. Byddaf hefyd yn gofyn i chi lofnodi a dychwelyd fy Ts&Cs/contract ffotograffydd priodas safonol.
Weithiau'n cael eu galw'n 'Engagement Shoots', mae sesiwn tynnu lluniau anffurfiol gyn-briodas wedi'i gynnwys o fewn cost unrhyw pecyn priodas diwrnod llawn. Yn ddelfrydol rhyw fis cyn eich diwrnod mawr, cewch dod â'ch plant, eich ci, gwisgwch yr hyn rydych chi ei eisiau, ei gael lle bynnag yr hoffech chi – dim ond crynhoad anffurfiol iawn ydyw, ond mae'n bwysig am ddau reswm:
Yn gyntaf, mae'n helpu chi dod i arfer efo fi yn tynnu eich llun, fel ar ddiwrnod y briodas ei hun, os ydych chi neu'ch dyweddi yn naturiol ychydig yn swil o flaen y camera, byddwch chi'n llawer mwy hamddenol gyda fi a cawn ni lluniau llawer mwy naturiol a gwell.
Yn ail, mae'n gyfle delfrydol i'r ddau barti ddod i adnabod ein gilydd, sgwrsio am yr amserlen ar gyfer eich diwrnod mawr yn fanwl a thrafod yn union beth yw eich gofynion, er enghraifft unrhyw luniau penodol yr hoffech cael. Mae hefyd yn gyfle gwych i mi lunio amserlen ffotograffiaeth i chi yn seiliedig ar drefn redeg y dydd, a chynghori ar eich disgwyliadau os ydw i'n teimlo bod angen gwneud hynny.
Rhwng popeth, mae'n rhan bwysig o'r broses gyfan, ac yn fuddsoddiad hanfodol o fy amser i ddarparu'r gwasanaeth gorau posibl y medrai. Yn isod cewch weld lluniau o rhai sesiynnau tynnu lluniau gyn-briodas.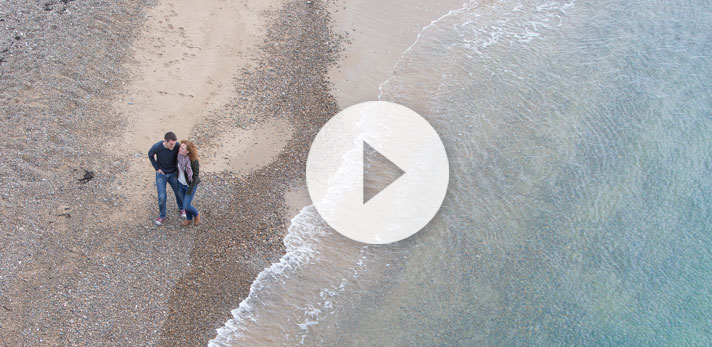 Mae fy albymau yn 'Photobooks' cyfoes syfrdanol a argraffwyd yn yr Eidal gan Graphistudio ac maent yn 'heirlooms' hardd y byddwch yn eu trysori am flynyddoedd i ddod. Maent o ansawdd rhagorol, wedi'u gwneud â llaw gan grefftwyr, mae ganddynt dudalennau 'flush-mounted', maent yn dod efo gwarant oes a'r waw-ffactor hwnnw a wnaed-yn-yr-Eidal. Gyda degawdau o brofiad dylunio graffig proffesiynol, yr wyf yn dylunio pob tudalen yn unigryw er mwyn arddangos eich lluniau yn eu goleuni gorau un.
Rwy'n cynnig DAU steil sylfaenol:
Steill 1 – 'Y Wedding Book'

Dyluniad cyfoes syfrdanol sy'n dal i gadw naws draddodiadol;
Cliciwch yma i gael mwy o fanylion.
Steil 2 yw'r – 'Young Book'

1
Dyluniad chic mwy modern ond yn dal i gael ei gyfuno â chrefftwaith traddodiadol.
Cliciwch yma i gael mwy o fanylion.

Gellir addasud y ddwy steil i mewn i lawer o gyfuniadau syfrdanol gwahanol o feintiau, steiliau, fformatau tudalen, meintiau tudalennau a deunyddiau clawr ac ati. Mae'r prisiau pecyn yr albwm ar fy nhudalen costau yn seiliedig ar feintiau tudalennau, arddulliau clawr ac albwm fy newisiadau mwyaf poblogaidd. Fodd bynnag, byddwn yn hapus iawn i ddarparu cost i chi am unrhyw sbec bwrpasol arall yr hoffech chi, er enghraifft efallai y byddai'n well gennych i'ch clawr Llyfr Priodas fod yn lledr yn lle metelaidd ac ati.
Samplau i'w gweld
Cliciwch yma i weld cynllun o ddyluniad 'Wedding Book' hardd diweddar fi, and ac yma i gael sampl o ddyluniad 'Young Book' (sylwch os gwelwch yn dda bydd y tudalennau hyn yn agor mewn tabiau newydd).
Sut mae'r broses yn gweithio?
Pan fydd eich lluniau'n barod, gofynnaf i chi ddewis nifer penodol o'ch hoff luniau (yn dibynnu ar ba mor hir oedd eich pecyn priodas). Yna byddaf yn dylunio'r albwm ac yn anfon prawf PDF o'r cynllun atoch. Ni fydd unrhyw beth yn cael ei argraffu nes eich bod 100% yn hapus gyda'r dyluniad ac yn ei gymeradwyo, ac ar ôl ei lofnodi, bydd y gwaith celf yn cael ei anfon i Graphistudio yn yr Eidal er mwyn i'r albwm gael ei argraffu a'i roi at ei gilydd, fel arfer yn cymryd rhwng pedair a chwe wythnos.
Os oes oriel briodas benodol yn ddiweddar neu yn y gorffennol yr hoffech ei gweld, cliciwch yma i gael mynediad at holl orielau cyflawn y gorffennol ar fy safle 'Weddings Showcase' (wedi'i leoli o fewn fy llwyfan E-fasnach sydd ar wahân i'r wefan hon).
Mae'r orielau hyn wedi'u DIOGELU PASSWORD, felly cysylltwch â mi fy hun neu'r briodferch a'u priodfab eu hunain i gael y cyfrinair.
Tystebau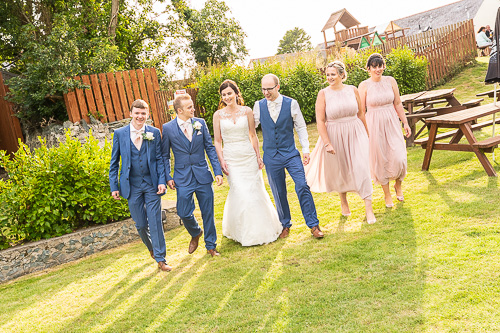 "Mel was extremely professional from the very beginning when we first met him at a wedding fayre. We loved the look of his photos so went ahead and booked with him, and we weren't disappointed! He took his time to ensure every photo he took was perfect and the results were beautiful, although it did make it hard to choose which photos to go in the albums as they're all so lovely! Thank you again Mel for capturing our day…"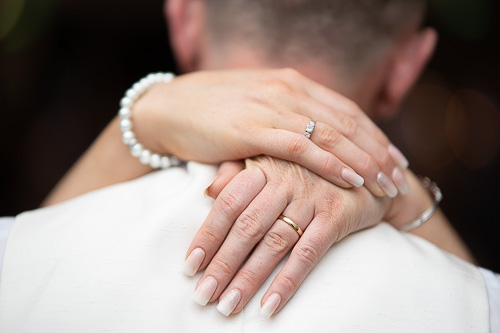 "Well, what can we say? We found Mel to be a professional, VERY creative and an outstanding photographer. He put us at ease in our pre-wedding shoot as my husband is camera-shy. The lengths he would go to to get that perfect shot is a rare find and something that should be commended. Mel, the work you did for our wedding was just wonderful!!! We cannot thank you enough for all your time and effort you put into making our special day one to remember for the rest of our lives. It truly was the best day of our lives from start to finish!!! On the day itself we felt in safe hands! Your experience and professionalism shines through, and allowed us to relax and have the best day of our lives! If you're thinking about booking him for your wedding, DO IT!!! You won't be disappointed! He captured memories we will cherish forever. Thank you ever so much!
Diolch yn fawr iawn i chdi Mel gan Mr & Mrs Pugh xxx…"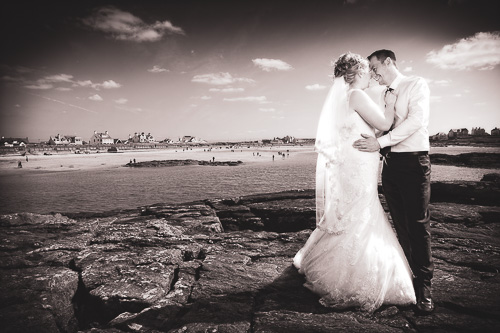 "Absolutely fantastic photographer. From start to finish, fantastic communication and customer service. He had amazing ideas as how to get unique pictures, and was very patient with a not so photogenic pair!! He has managed to capture everything during our special day, and most of the time we didn't even notice that he was there snapping away. A lot of our guests have commented on the quality and natural style of the pictures, which is exactly what we wanted! Less than two weeks after our wedding and our lovely USB arrived today with amazing quality pictures. So happy that we chose Mel as our photographer!!!
Diolch o waelod calon Mel. Mr a Mrs Williams xx…"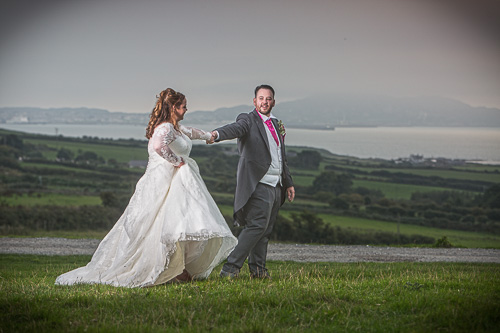 "Right from the pre-wedding shoot we were impressed with Mel's professionalism, from helping us work out timings to deciding which formal photos we wanted. We are very pleased with the formal shots and Mel also captured some fantastic informal shots without us knowing he was there. Mel made us feel very much at ease. Would recommend his services highly…"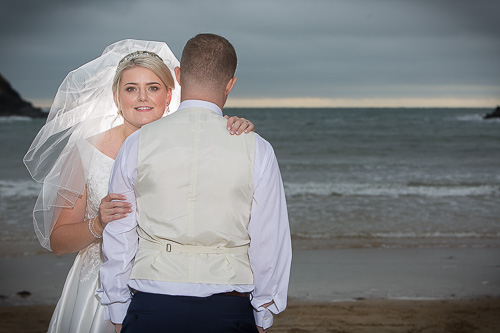 "If I could give more than five stars I would. From start to finish Mel made us feel at ease. He listened to our ideas and was a pleasure to work with. We are very happy with the end result. For us the sign of a good wedding photographer is not knowing he was there, and you can say that about Mel. We never felt like we were in front of camera, and he captured some stunning natural pictures. Would recommend to anyone!.."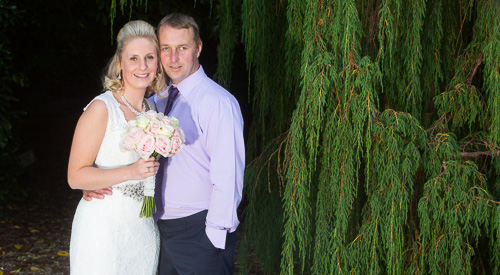 "Mel photographed my daughter Gemma's wedding. He was extremely professional whilst making them feel so at ease throughout. The layout and quality of their album is fabulous. Well done Mel, top marks! Would highly recommend Mel for your wedding or any other special occasion..."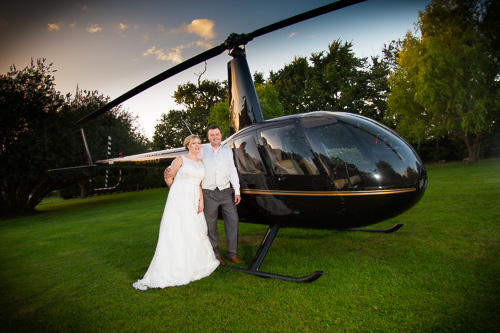 "We had seen a friend's wedding photos that Mel had taken, and I was instantly taken and contacted Mel to see if he was available. A few weeks prior to the wedding Mel came to our home to take some shots. My husband was very nervous but was instantly but at ease by Mel and his professionalism. We had some brilliant pre-wedding photos which made me quite excited for the big day photos. We forwarded some requests to Mel of particular photos we wanted on the day. I was so impressed with Mel's schedule for our wedding day, every little detail had been thought of, very organised and professional. The wedding day was what I can only describe as the best day of our lives, and Mel was there to capture it all, even photos that I hadn't thought of Mel had taken. I would like to thank Mel for all his hard work and dedication into taking our wedding photos. I can highly recommend Mel Parry to take your wedding photos, I couldn't think of anybody better. Xxx…"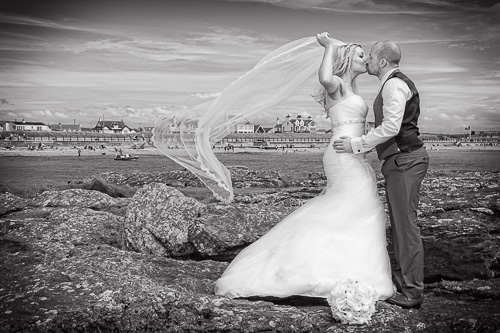 "After looking for a photographer for our wedding for a while we stumbled across Mel at a wedding fayre. We were so happy with the results from our wedding day, Mel captured all aspects of the wedding including parts that we didn't think of mentioning. A couple of weeks before the wedding we met with Mel for a pre-wedding photoshoot, he was very professional and made me and my husband feel very comfortable. We also sent a list of photos which Mel ensured he captured on the day. Mel was professional throughout the entire wedding and made everyone feel relaxed, I would highly recommend him to anybody looking for a wonderful photographer for their special day. Thanks again Mel…"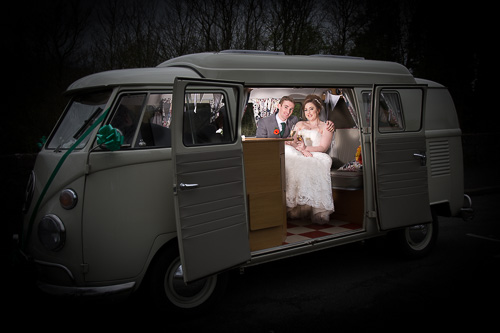 "Amazing photographer! Cannot put into words how much myself and my husband love the photos from our wedding! From the pre-wedding shoot to the wedding day itself we were put at ease with Mel which shows in the brilliant photos we received. I hate having my photo taken but I keep wanting to show everyone my wedding photos as they are that good! From the moment we received the link to the album I haven't been able to stop looking at my perfect day over and over again. Now the hard part is trying to choose which one we love the most to frame! Thank you so much for all you did Mel. Fantastic, and I highly recommend anyone who needs a photographer to use Mel Parry…"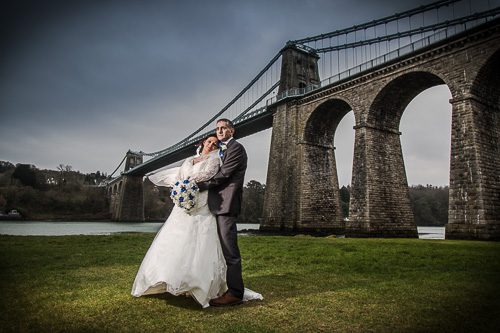 "Mel was the perfect choice to do our wedding photography. We both hate having our photos taken so we were worried about feeling and looking uncomfortable in our photos. The pre-wedding shoot helped with this and Mel put us both at ease and we loved the results. On the wedding day, he had a schedule mapped out for us to ensure all the photos we wanted were taken and the day ran so smoothly. He also took some great natural shots of us and our guests as well as the 'official' shots. Simon and I were very pleased with the whole process and the end result means we have some great photographic memories of our special day. Thanks Mel (and your assistant!)…"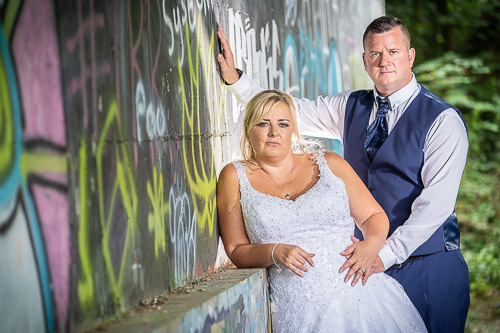 "Mel was such a pleasure to have around us on our wedding day, he managed to capture everything we wanted and so much more in our photos. I'm not one to like pictures of myself but Mel helped me feel at ease with the camera and I'm so pleased with the results. There was no pressure but he covered everything for us, and captured all of our memories on our perfect day. We cannot thank him enough. If anyone ever needs a photographer then Mel Parry is the one to book!.."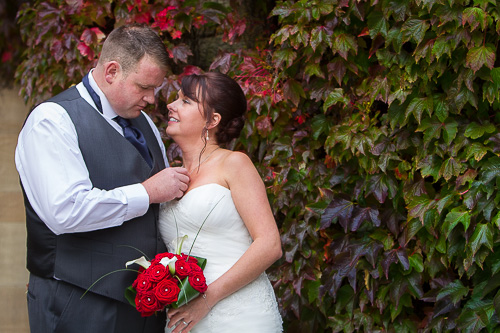 "My husband and I chose Mel as our photographer because of his professional yet chilled approach. His albums are of such a high standard and he has an excellent reputation. He made us feel very at-ease and relaxed in both our pre-wedding shoot and on our wedding day. Our photos are very natural and stunning and we are so excited to see the final album. Mel has captured many memorable moments for us to look back on forever and we would like to thank him for this. I wouldn't hesitate to recommend his excellent service to anyone…"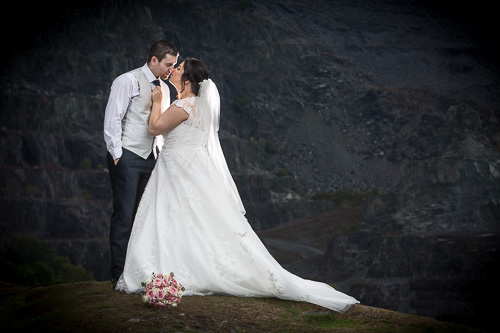 "Truly unbelievable quality pictures and a true professional. Would highly recommend to anyone. Nice person and so helpful. Helped make our wedding day even more special…"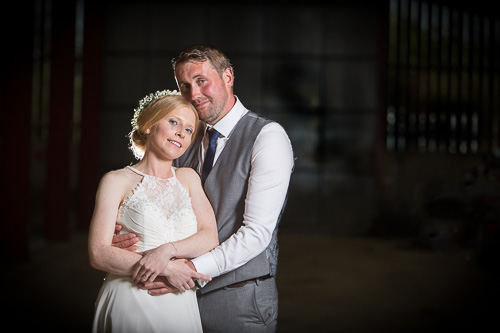 "Diolch o galon am wneud gwaith mor ffantastig ar gyfer ein priodas. Mae'r lluniau wedi troi allan yn briliant…"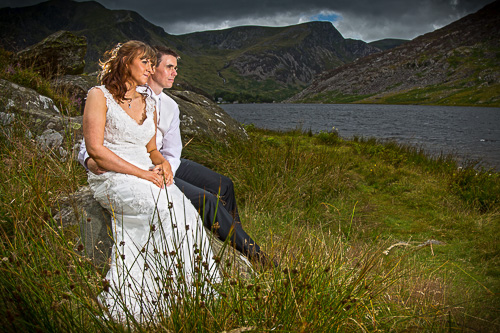 "Where to start?! First impression at a wedding fayre – very professional, easy to talk to, spoke Welsh (which helps when you're not confident in speaking English), and didn't pressure us into anything. Spoke to a few other photographers but none compared to Mel. We were very shy and nervous in front of the camera when we had our pre-wedding shoot but Mel made us feel at ease, made us laugh and captured the most stunning photos. On our wedding day, I can honestly say that we barely noticed him throughout the day! He came to my house in the morning and he made it no trouble to go all the way to my then husband-to-be's parents' house which was 30 mins away! Everyone commented on how discreet Mel was all day and absolutely nothing was too much hassle. The quality of the photos are incredible, and he has captured so many special moments! We have received the album last week and we can't stop looking at it! Well worth every penny! A highly recommended photographer, so glad we chose Mel…"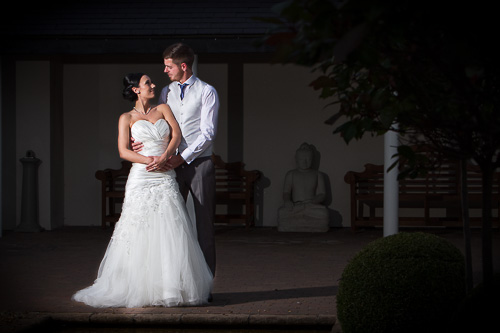 "We couldn't have had a better, more professional photographer. He captured our day and all the special moments perfectly and made the whole experience enjoyable and relaxed. He was absolutely fantastic at giving direction and knew exactly what pictures to take and the right angles to get the perfect shot. Anything we asked Mel to do he did it and really made the whole experience about us. We have so many beautiful photos for our wedding album there are too many to chose from. Thanks again Mel for being a part of our special day and we would highly recommend your services to anyone having a special occasion…"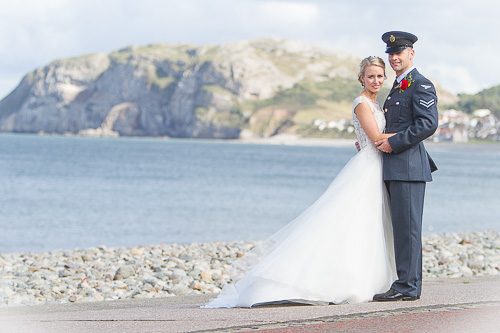 "Mel was our wedding photographer, and made the effort to get to know us before the big day with an informal pre-wedding shoot. This really put us at ease, so by the day of the wedding he knew exactly what we wanted. And he gave us exactly that. He was approachable and chilled. Our wedding day had a very relaxed atmosphere just as we had wanted. We feel that he really understood us and has produced pictures that we will treasure forever. Thank you Mel…"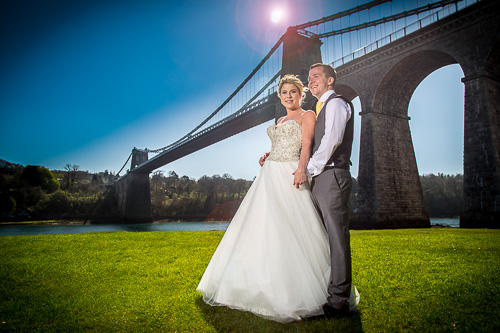 "Would highly recommend Mel, from the pre-wedding shoot to the first dance nothing was too much trouble for him. He made us feel at-ease and was fantastic at getting natural photos. We will treasure our pictures, again thanks for everything, Mel, first class…"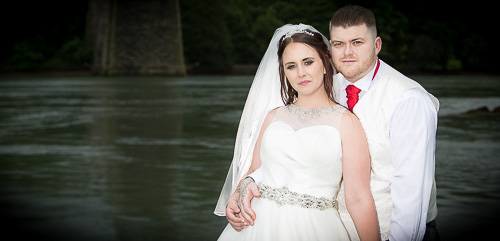 "Thank you so much Mel, from start to finish you were fantastic. Nothing was too much trouble for you and you made sure we got the photos that meant the most to us. You made our day complete by capturing memories that we will treasure and can look back at time and time again. Thank you again…"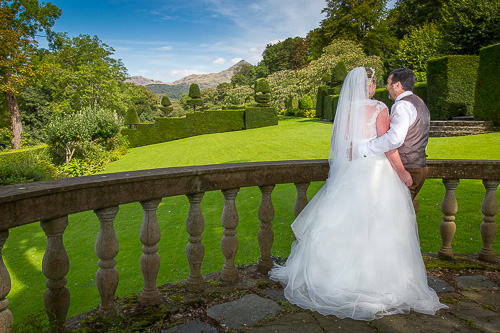 "We had the most amazing day! Absolutely perfect! A huge thank you to Mel Parry for taking the most amazing photographs and giving us the most perfect lifetime keepsakes, for allowing us to savour every moment, and at the same time capturing the very essence of it all. We both immediately warmed to Mel and his professional, extremely knowledgeable, flexible and natural approach, which allowed us to have our wedding captured forever in a very honest, natural and unobtrusive way. We struck gold with Mel and after hours of searching the Internet for our perfect photographer, we are so grateful to have found him. We were able to view our photographs online just a few days after our wedding whilst on honeymoon in Tuscany, and we would recommend him to any couple on their special day, or in fact any very special life event, and will be looking for Mel to capture our first wedding anniversary celebration…"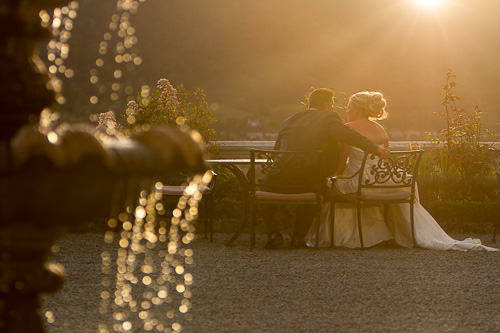 "We would recommend Mel everytime, he and his assistant did a cracking job at our wedding which was very much appreciated! Very professional with his approach, and gave us fantastic pictures which we will cherish for a long time…"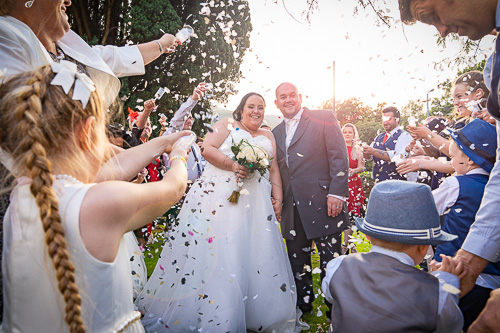 "Can't leave anything here but 5 star review. Right from the very first moment we met Mel at a Wedding Fayre he was so professional and we fell in love with his pictures. When we met up with him we booked him there and then… He always got back to me straight away when I messaged and even when we hit a problem and had to delay the wedding by a year he managed to change my date for us with no issues at all and for that I can't thank him enough. We absolutely love our pictures and really can't recommend him enough. Thank you so much from Mr & Mrs Thompson…"
"A highly professional and attentive service full of ideas, where nothing is too much trouble and he just makes you feel so comfortable and natural in front of the camera. Thank you so much for capturing our special day, the pictures were incredible and we are so grateful for all your hard work. We would recommend you to anyone looking for a photographer…"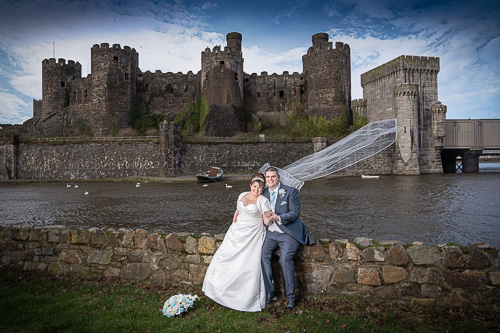 "Excellent! From start to finish, Mel provided a professional service. He took time to find out what we wanted, and time and support to help us relax in front of the camera. His photos are first class, and provide a great reflection of the atmosphere from the wedding day – memories which we will treasure forever! Also great value for money, offering advice to help you get the best from his service where needed. Thank you once again Mel, would thoroughly recommend…"
Cliciwch ar y llun cyntaf isod i weld oriel sioe-sleidiau o fwy o fy lluniau priodas.